Information Agency
Interfax-AVN
citing its own sources, reports that Russia has completed the fulfillment of contractual obligations related to the supply of Pantsir-C1 anti-aircraft missile and cannon systems to Iraq. The interlocutor of the news agency reported that in total under the contract more than 20 units of such military equipment were transferred to Baghdad.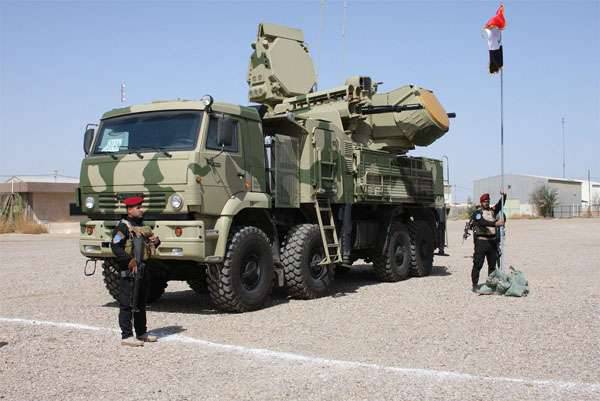 Earlier in "Rosoboronexport" they said that Iraq buys 24 anti-aircraft missile-cannon complex "Pantsir-С1" from Russia. The contract was signed in 2012 year. At the same time, the contract had a package form: on its basis, Russia took up the supply of Iraq not only with the Pantsir-S1 air defense missile system, but also with Mi-28HE combat helicopters.
To date, Russia is implementing another contract concluded with Baghdad. We are talking about an agreement under which the Iraqi army will receive Mi-35 helicopters and Su-25 attack aircraft.
For reference: ZRPK "Pantsir-С1" was developed in the Tula State Unitary Enterprise "Instrument Design Bureau". In service with the Russian army appeared in 2008 year. It affects air targets at altitudes from 15 m to 15 km at a distance of up to 20 km. Cannon armament is a twin automatic caliber 30 mm.
At that level of discipline and the level of training of the Iraqi army, which is today, the question arises: what is the likelihood that the same Pantsiri-С1 can be in the hands of ISIS militants?