The prankers Vovan (Vladimir Kuznetsov) and Lexus (Alexey Stolyarov), who became famous thanks to their telephone pranks of famous politicians, this time caught Turkish President Recep Tayyip Erdogan. On the TV channel
NTV
young people told that they were able to contact the Turkish president on behalf of the representatives of the Ukrainian authorities - the head of the Cabinet Arseniy Yatsenyuk and President Petro Poroshenko.
Telephone sly people told that on behalf of the aforementioned Ukrainian politicians, they proposed to unite their efforts against the Russian Federation. The pranksters say that Erdogan replied to "Poroshenko and Yatsenyuk" with consent.
From the statement of Erdogan about whom Vovan and Lexus are talking:
I accept your proposal with pleasure, let you not be in the slightest doubt about this.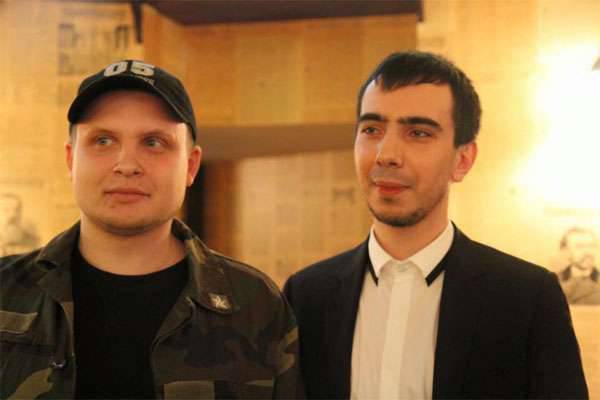 On the TV channel
LifeNews
Alexey Stolyarov (Lexus) spoke about how he managed to learn about Turkey's readiness to invade Syrian territory. According to him, the Turkish president told him about this during a telephone conversation.
The pranksters say that for about two days they coordinated the conversation on behalf of the Ukrainian politicians. As a result, the conversation took place, as stated by Vovan and Lexus, "not by cellular communication." The conversation was conducted not in English, but in Russian (Erdogan - with a translator) - at the request of the Turkish side.
RIA News
reports that the news agency correspondent was able to contact the representative of the press service of the Turkish president, and he refuted the statements of prankers about the conversation with Erdogan.
Recall that earlier the prankers talked on the phone with Ukrainian figures in economics and politics (including Kolomoisky), as well as with the British star Elton John - with the latter on behalf of Vladimir Putin.