The next step in the so-called de-communization was done by the Maidan authorities of Ukraine. We are talking about the demolition of the monument to Lenin in the resort town of Berdyansk (Zaporizhia region). "Berdyansk" Lenin was given to "de-communists" not from the first attempt. To dump the statue from the pedestal, it had to be divided into two parts. "Show", once again proving that the Maidan authorities are far from real knowledge
stories
Ukraine, took place in the Berdyansk microdistrict, which locals call AZMOL.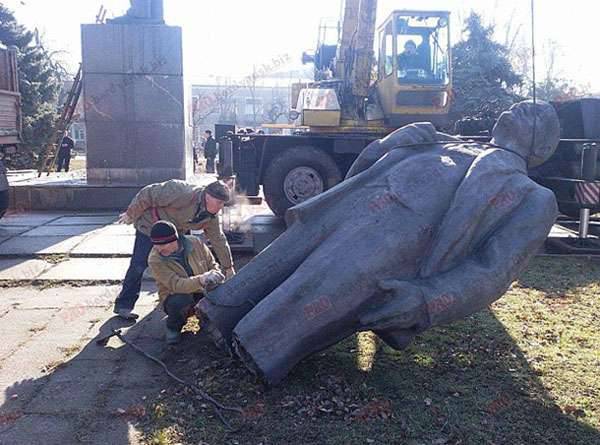 Local authorities report that it is with their permission that the public utilities are dismantling the sculpture. Portal
"Berdyansk 24"
cites a statement from one of the activists who came to the square among a handful of few supporters of the demolition:
We submitted the proposal to dismantle Lenin at "AZMOL" for consideration by the deputy commission on humanitarian issues, later it was taken out to the session, where the deputies positively voted for the draft. It was fundamentally for us to remove this particular Lenin, since it is located directly opposite the culture center "Neftekhimik". Our children should have normal examples for pride and imitation.
The rally on the dismantling of the monument to Lenin was held under the banner of one of the branches of the national formation of "Azov", which operates in Berdyansk. This is the so-called "Civil Corps."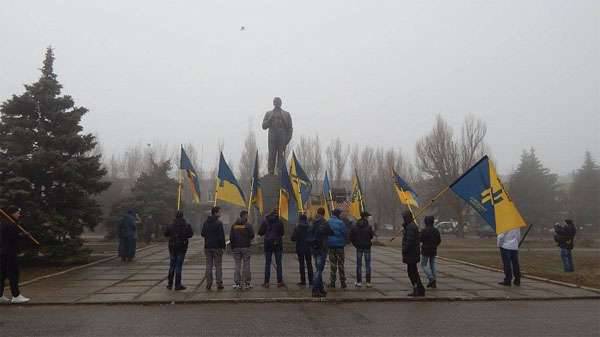 From the publication in the local press:
The soldiers of the regiment "Azov" provide public order.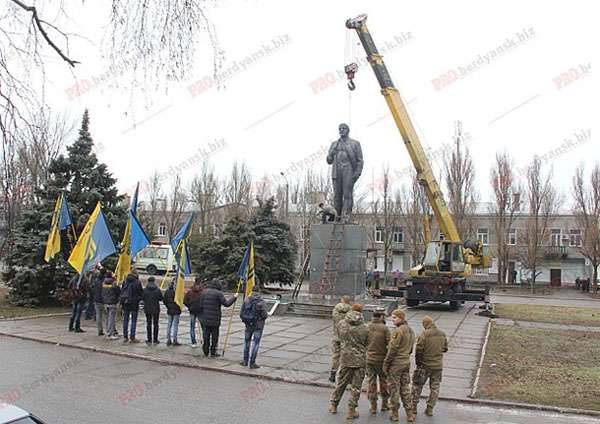 These are the very fighters of "Azov" who have already shown themselves in "securing order" in the Donbas, killing civilians and destroying their homes.