Syrian News Agency
SANA
reports on the development of success of the Syrian army and the militia in the area of ​​the largest Syrian city of Aleppo. The news agency, referring to the command of the SAR Armed Forces, writes about the capture of strategic heights by the Syrian military in the province of Aleppo, held by militants for the past few years.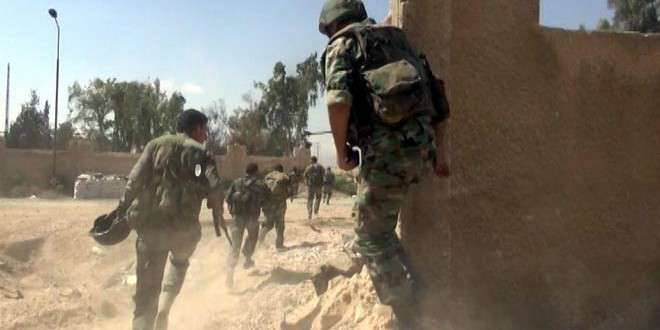 The report says that the Syrian military was able to completely destroy communication facilities and fortified command posts at such heights as Dahra al-Kara and Dahra el-Candila. These heights are located south-west a few weeks ago, the unblocked city of az-Zahra.
At the moment, in the territories from which the militants were driven out, the soldiers of the Syrian army are demining. On the positions left by the militants (and those positions were left by those terrorists who were not managed to be destroyed by the Syrian troops) a large number of
weapons
and ammunition to it.
Today, Prime Minister Dmitry Medvedev commented on the statements of representatives of Western and Arab countries, which spoke about the possible start of a land force operation. In particular, Saudi Arabia and the United Arab Emirates are ready to start such an operation. The French authorities decided to morally support such an operation. According to the Russian Prime Minister, if foreign troops enter Syria and launch a military operation without the approval of the UN Security Council and without the permission of the official authorities of Syria, the war in this country could drag on for decades.