The Moscow City Duma Commission on Monumental Construction approved the installation of a monument in honor of Hero of the Soviet Union Vasily Margelov in the Khoroshevsky District of Moscow, reports
TASS
the message of the Regional News Agency of the Moscow Region.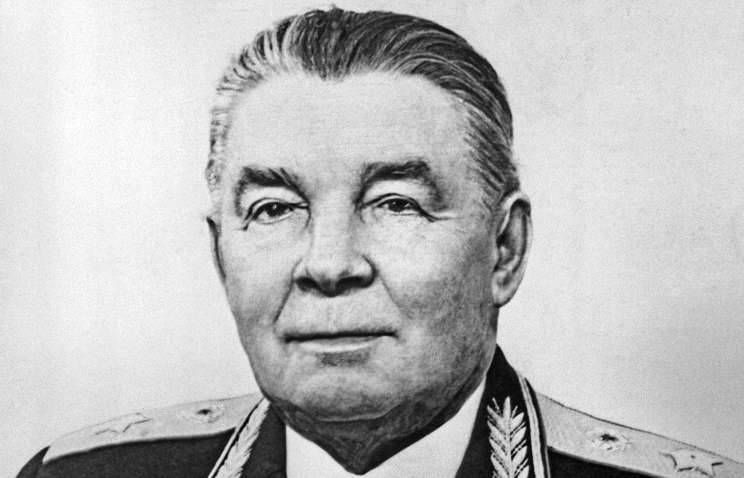 "Moscomarchitecture supported the installation, Moscow heritage also supported. I also propose that our commission approve the installation of the monument (in honor of the Hero of the Soviet Union Vasily Margelov) in the Khoroshevsky district of the capital, "said the head of the commission, bringing the matter for consideration.
It is noted that "the monument is planned to be installed at the expense of the fund for the promotion of military-patriotic education of young people, social support for veterans of special forces and members of their families named after Hero of the Soviet Union Army General Margelov".
The initiative group proposed to erect a monument "at the intersection of Margelova Street with the projected passage, opposite the house number 23Г along Polikarpova Street" in the northern district of the capital.
"Under more than twenty years of the beginning of Margelov, the landing troops became one of the most mobile in the combat structure of the Armed Forces, prestigious service in them, especially revered by the people ... The photo of Vasily Filippovich went to demobel albums for soldiers at the highest price - for a set of breastplates. The competition in the Ryazan Airborne School blocked the figures of VGIK and GITIS, and applicants who had cut off at the examinations for two or three months, before the snow and frost, lived in the forests near Ryazan in the hope that someone would not stand the load and it would be possible to take his place . The spirit of the troops was so high that the rest of the Soviet Army was included in the category of "solarium" and "screws" "
- recalls Colonel Nikolai Fedorovich Ivanov.
In the world, Margelov's contribution to the formation of the Airborne Forces was reflected in the comic interpretation of the abbreviation of the Airborne Forces, Uncle Vasi's troops.