The French president, a country that just recently experienced the strongest terrorist strike, decided to demand that Russia stop the counter-terrorism operation in Syria. It would seem that all of this has to do with the theater of the absurd, but it was precisely such a requirement for Russia that Francois Hollande exposed. According to Hollande, who leads the news agency
Reuters
, Russia must stop the bombing, as they "lead to an influx of refugees to Europe."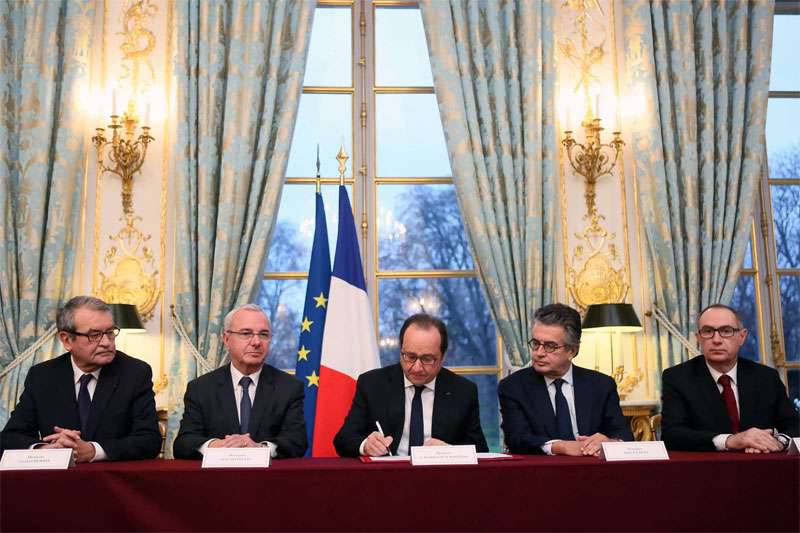 And to whom did Mr. Hollande address his claims to the flow of refugees to Europe earlier - before Russian military aircraft began to bomb terrorists in Syria? Why did the issues of migration uncontrollable by the EU itself not so clearly worry the French president, who turned France into a courtyard and a hotbed of extremism and terrorism along with other countries of modern Europe.
In addition to claims to Russia over the bombing of terrorists, Hollande said that "he needs to be sure that Assad will leave." It is interesting, and who is Hollande to make such statements to the head of a foreign state? Or Hollande was simply lowered from across the ocean the text that he had to pronounce, so as not to anger Washington.
In turn, French Prime Minister Manuel Valls said that France supports the decision of a number of Arab states to launch a ground operation in Syria. That is, the anti-terrorist operation Russia, according to the French authorities, should stop, and the Arab countries (many of which openly support terrorist groups) should carry out an invasion of Syria?
And the French chose these people with perverted logic as the ruling elite ...