Correspondents
RIA News
became the first representatives of the foreign press to visit the Syrian city of Nubel, located in the province of Aleppo. Recently, Nubel and another city in the province of Aleppo - al-Zahra - were unblocked and completely liberated from the militants by the SAR army and militia with the support of local residents. Correspondents
RIA News
I managed to talk with the residents of the city of Nubel, who, for about 4 years, were in a terrorist blockade.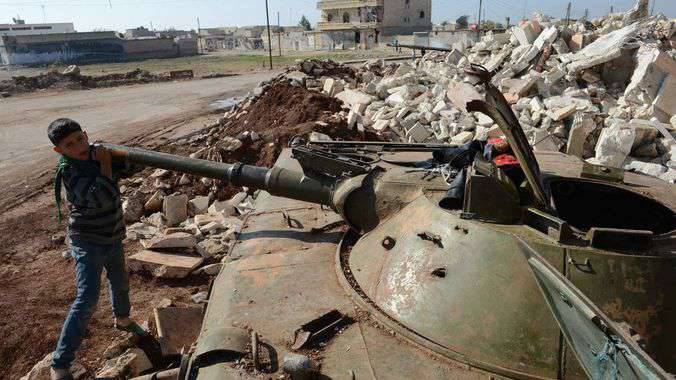 Residents of the city, located about an hour from the Turkish border, say that the militants prepared for them a poor choice: either the fate of those executed - as representatives of the Shiite population of Syria, or joining the Dzhebhat al-Nusra or ISIL. Someone managed to escape from the city even before the militants closed the ring around him. Most of those who remained in the city decided to take
weapon
and confront the terrorists. From an interview with a local resident named Ali Salami:
We knew they would spare no one. Therefore, there was nothing to lose. The army could not break through to us. We were cut off from the outside world. They fought to the death. Believe me, there is not a single man who would not take up arms. And we persevered. About a thousand of our brothers died over the years. But since we now stand here with you, it means that their blood was not shed in vain.
Residents of the city are happy to receive humanitarian assistance. Nubel's children, who were born 3-4 a year ago, see fresh fruit and meat for the first time in their lives. Militants have long maintained control of the roads connecting Nubel with the cities of Syria under the control of the Syrian army. For some reason, the Western media do not report anything about the sufferings of the peaceful Syrians of the same Nubel, nor do they say that it was the liberation of the city by the Syrian army that gave its inhabitants freedom.