For the summer period in the Chechen Republic it is planned to open the first line of the center for training special forces soldiers. The center will have an international level and will begin its work in Gudermes.
RIA News
referring to the security chief of the Chechen Republic, Daniil Martynov, reports that the infrastructure necessary for the preparation of special forces is already being created in Gudermes.
Daniel Martynov:
The center covers an area of ​​more than 400 ha. 33 development spots are underway, and all these construction spots are carried out simultaneously. The center will present all types of combat training, and the objects will be handed over in stages. The first stage ends in summer. We will commission a tactical city and 14 rifle galleries, where both athletes and military shooters can train.
It is noted that in the center for the training of special forces soldiers, both ground and underground complexes are being implemented that can significantly expand the competence of security officials. The complex will be possible: practicing the skills of mountaineering, the release of the building captured by terrorists while simultaneously rescuing hostages. In addition, spetsnaz will be given the opportunity to develop combat skills in urban areas, which is implemented in the training center in Gudermes.
The first event to be held in the new center, named after the first president of the Chechen Republic, Akhmat Kadyrov, will be the Chechnya Championship in shooting sports.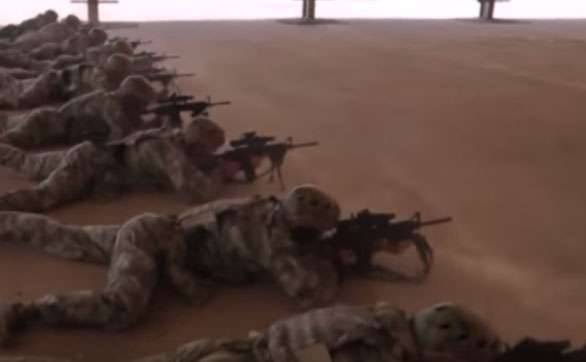 Recall that at the tournament in Amman (Jordan) in 2015, the special forces team of the Chechen Republic won first place