The potential of the new Black Sea Fleet ships is 2-3 times higher than that of the ships of the previous period of construction, the Black Sea Commander reported to the President of the country.
fleet
Alexander Vitko by videoconferencing.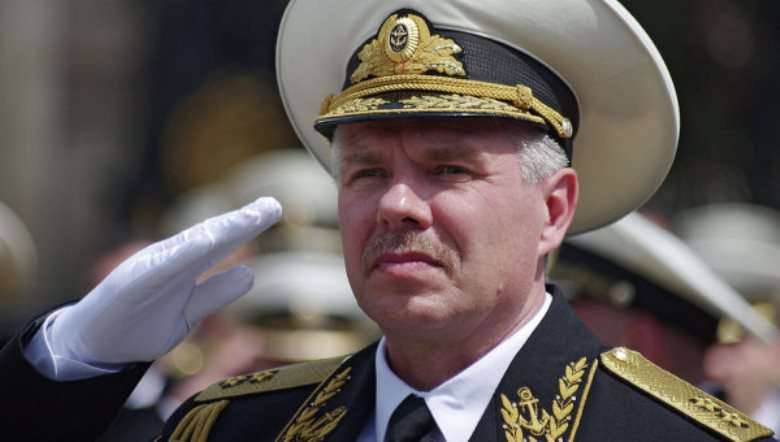 Archive photo
"The potential of new warships is two to three times higher than the ships of the previous period of construction. They significantly strengthened the fleet according to their capabilities, "Vitko quotes.
RIA News
.
He reported that "as of February 8, as part of a sudden check of combat readiness, the Black Sea Fleet was put on alert," Complete, "land, sea and air forces were formed to defend the Crimea."
According to him, "the forces and forces of the fleet were reinforced by the formations and units of the Aerospace Forces and the Airborne Forces and February 10 began to conduct tactical exercises, during which it is planned to perform over 300 combat exercises"
"At the present time, a bilateral tactical exercise is being conducted at the Opuk test site and the adjacent water area, during which the opposing sides are tackling the tasks of antiamphibious defense and the landing of an amphibious assault force," the commander said.
"As part of the exercise, the coastal defense brigade holds the coast, the marines land from large landing ships and seeks to seize the bridgehead on the shore. During the battle for the landing, support for the landing troops is carried out by detachments of fire support ships and assault
aviation
. In the combat order of the first echelon of the landing forces are the large landing ships Novocherkassk and Caesar Kunnikov with naval infantry units, the Zelenodol and Serpukhov direct-guard ships, "he explained.
"The use of new ships and submarines has significantly increased the capabilities of the maritime group," Vitko said.
He also noted that "in the landing of the airborne assault echelon, airborne unit units and special units of the Black Sea Fleet participate".
"Subsequently, rocket and artillery firing was planned with the participation of coastal rocket forces and artillery. Based on the results of a sudden check, the actions of each soldier will be evaluated, "said the commander.