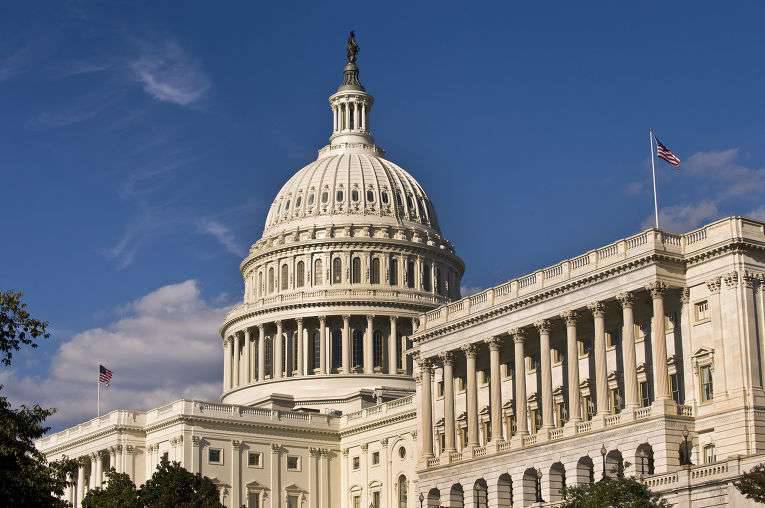 New draft budget proposed by the president on 2017 year, provides for an increase in the 200% of our military spending in Europe on action against Russia - which is probably the most provocative step in our efforts, clearly aimed at, to encircle this country and create antagonism.
At the same time, spending on LIH is expected to increase by only 50%.
Speaking last week in Washington, Secretary of Defense Ashton Carter has publicly stated that Russia is a major threat to US security than LIH, as evidenced by the Russian military actions from Ukraine to Syria. US Director of National Intelligence James Clapper, obediently following the administrative rate, expressed the same opinion.
All this is warlike nonsense.
Radical Islam has declared war on the United States, cut off the heads of our citizens, planned and carried out the attacks in the World Trade Center and attacked the Pentagon, killing our soldiers and marines in Iraq and Afghanistan, and also announced its intention to create a caliphate that would stretch from the Mediterranean to Caspian.
Originated and strengthened in Pakistan and the Caucasus, and spreading from there to Central Asia and beyond, the caliphate will occupy a territory with a population roughly equal to the United States. He will have nuclear
weapon
which the Islamists use without hesitation and without shame of conscience are used to destroy the modern world.
On the other hand, Russia's actions in Ukraine and in Syria represent (as it seems to Moscow) defensive measures aimed at protecting legitimate national interests. According to the Kremlin, Crimea is Russian and has no relation to US national security. From Syria to the borders of Russia as much as from New York to Chicago, and Russia will not allow the establishment of a jihadist regime in Damascus. She just remembers very well that the fifteen thousand Islamist militants fighting in Syria are Chechens, who will then return from there to Russia to cause a new wave of terrorism and cruelty.
As for Ukraine, if the United States would not recognize the overthrow of the legitimately elected president, and instead would support the holding of the country's election campaign and the next election, Viktor Yanukovych is likely to be lost to be held on February 2015 year elections. And there is no doubt that now would be a part of Crimea in Ukraine. And if Ukraine is now in a state of chaos, we must consider what role in this strategic fiasco played the West.
In the same way, we had to agree on the future of Syria, without setting conditions for Assad's resignation (Moscow refused to participate in this farce - in meaningless "negotiations", the result of which is already predetermined). In all likelihood, Syria could have prevented this chaos and lawlessness, which now encompassed a large part of the country. Russia would not conduct military operations there, and Europe would not be flooded with flows of refugees who do not assimilate, but are ready to kill and commit terrorist acts.
After the collapse of communism, Russia has focused on internal problems - yes, sometimes solving them contrary to our values. Its leaders and policies are far from perfect and deeply flawed. And if Russia increases its military potential, then this is a trend that we should pay attention to, but this does not mean that we should return it to the status of our enemy.
In matters of military procurement, the NATO countries still spend far more resources than Moscow. There is no evidence that Russia, just like it was in the times when it was the Soviet Union, embarked on the vicious path of global expansion. It is a country that unilaterally withdrew its troops from Eastern Europe, putting an end to the Cold War.
Of course, some very influential people can not put up with it and forget about the cold war, their way of thinking and a career related to the long-standing hostility between the Kremlin and the White House. In particular, they can be found among analysts, strategists and arms dealers.
President Eisenhower, a professional soldier and one of our greatest heroes, was not afraid to warn his fellow countrymen about the danger of the unrestrained growth of the military-industrial complex. And at the same time, those leaders of the Cold War, who were supporters of Ike, understood that weakness provokes others to aggressive actions, and took measures to ensure that the armed forces are sufficiently combat-ready for to deter and defeat those who will harm us.
At the height of the Cold War, President Nixon felt it was important to resolve the dispute with Red China, in order to neutralize the Soviet Union and reduce its impact. President Reagan during the negotiations on the Elimination of Intermediate-Range and Shorter-Range Missiles in the heart of Europe, was not opposed to the Soviet Union to share its missile technology, the SDI program. He announced the end of the Cold War and a walk through Red Square arm in arm with President Gorbachev.
The current approach is completely different: the reduction of military potential, combined with a crude policy towards Russia - a country that could become an ally in the fight against such common enemies as radical Islam and, possibly, growing China.
This policy personifies an amazing and complete inconsistency of the strategic concept and moral ideas. We must cast aside these ridiculous, expensive, unrealizable and uncharacteristic ambitions for Americans, with which we would play the role of a world gendarme and flood the entire planet with troops, interfering in every conflict. We must give preference to a policy that encourages mutually beneficial relations with countries that have similar culture and values, skillfully negotiate in the interests of the country - and at the same time, of course, retaining unmatched defensive potential and military strategy. America was created as a strong and viable republic, rather than a life-losing empire.
At the end of this week - after centuries of disagreement and conflict - the heads of the Roman Catholic and Russian Orthodox churches will take a very significant step. They will not allow long-term alienation in matters of theology and church doctrines to prevent the establishment of new friendly ties and cooperation, to overcome the once insurmountable differences.
The impetus for such a rapprochement could serve as the words of Pope Francis, uttered in 2015 year in Sarajevo. Hinting at growing tensions over the crisis in Ukraine and the Middle East, he warned that "many conflicts in the world are gradually turning into a third world war ... The atmosphere of war "looms over our planet.
Historical
the meeting of these two greatest representatives of the Christian faith should be partially perceived as an attempt (albeit initially modest) to prevent an impending catastrophe. I admired what Pope John Paul II did, which helped end the Cold War. And I hope that Pope Francis and Patriarch Kirill will be able to begin the process of healing in relations between Moscow and the West and will open a new era of interaction. We must not maintain the "atmosphere of war" hanging over our planet now.