Speaking on the air of Ukrainian television, Arseniy Yatsenyuk spoke about the main successes of his government, including achieving gas independence from the Russian Federation, increasing gold reserves and restructuring government debt, reports
RIA News
.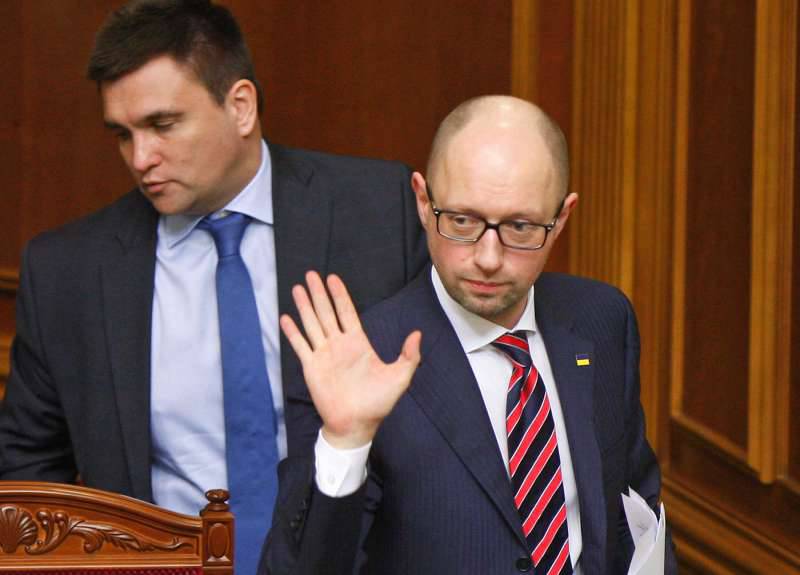 "Our main successes, the first is the lack of gas dependence on Russia, the second is not allowed to default, the third is that they have accumulated gold reserves of 5 billion dollars to 13 billion dollars, the fourth has written off and restructured 15 billions of debts that we did not take, the fifth - reduced the national debt by 4,3 billion dollars, "said the Ukrainian Prime Minister.
The list of achievements also included "an increase in wages in the army by half, the indexation of wages and pensions by 13% and 19%, respectively."
Yatsenyuk also took the reduction of the number of "administrative and regulatory bodies" in 2, "within the framework of deregulation of the economy and the fight against the post-Soviet bureaucracy and corruption."
Among the flaws in the government, Yatsenyuk singled out the "incompleteness of the reform of the state fiscal service and customs," and also the fact that "the government failed to qualitatively change the entire system of public service and complete the formation of a national anti-corruption agency."
Earlier, Aivaras Abromavicius, who resigned from the post of head of the Ministry of Economic Development, said the need for an immediate change of the Prime Minister of Ukraine. Yatsenyuk's resignation is also supported by several parliamentary factions.