Another modernized Tu-95MS bomber was transferred to the Russian Aerospace Forces, reports
RIA News
message of United Aircraft Corporation PJSC.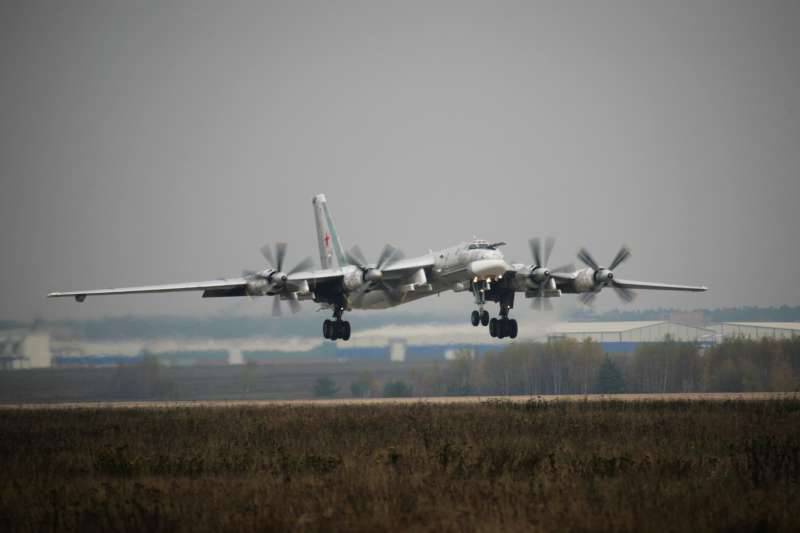 "Another upgraded Tu-95MS entered service with the Russian HQs. Work under the state contract was carried out by specialists of the branch of PJSC "Tupolev" (included in the KLA) - Zhukovskaya flight test and development base ", - said in a release.
"The Tu-95MS is extremely important for the Russian Air Force," the press service of the commander of the Far
aviation
Lieutenant General Anatoly Zhikharev. - The missile carrier is an important part of the aviation component of the Russian nuclear deterrence forces. The range of the Tu-95MS is comparable to the combat capabilities of aircraft of subsequent generations. "
Zhikharev noted that "thanks to the work carried out, it was possible to increase the efficiency of the targeted use of the complex."
Help Agency:
"The Tu-95MS, created as a carrier of new weapons - strategic long-range aviation cruise missiles - and launched into serial production in 1981, is a modification of the Tu-95 strategic bomber, which has been in service with domestic air forces since 1957. At present, the Tu-95MS aviation missile system has a significant modernization potential in terms of equipping new, more efficient missile systems. weapons and equipment. "