Women escaping from sexual slavery DAISH (IG), intend to
weapons
in the hands of fighting for the liberation of the Iraqi city of Mosul, transmits
Ридус
Fox News post.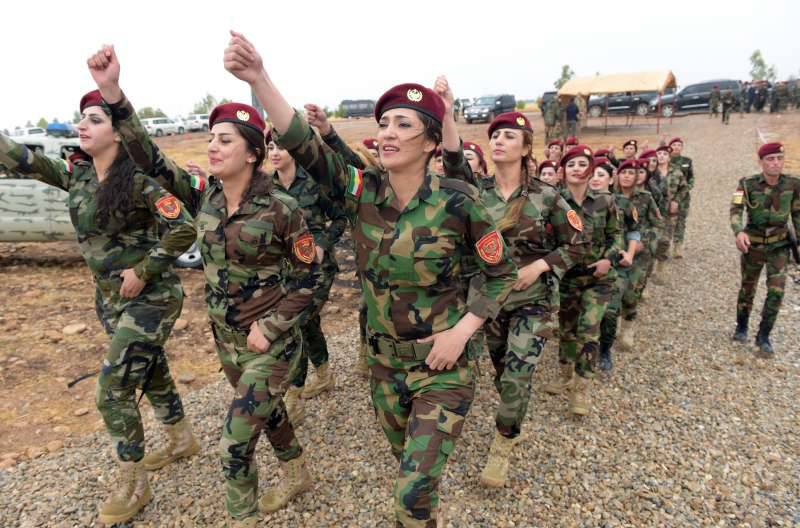 "For its purpose, the armed formation, which so far includes about a hundred women, has teamed up with Kurdish paramilitaries (Peshmerga). Yezidis have been trained and are already taking part in hostilities, 500 is preparing to undergo training, "the channel said.
According to Fox News, "about two thousand Yezidiks, representatives of one of the Kurdish ethno-confessional groups, were captured by militants of the IG terrorist organization in the summer of 2014, during the capture of Sinjar." Having captured the city, the bandits killed, according to various estimates, from 2's to 5 thousand Yezidis, hundreds of women were kidnapped. Most of the captives were held in Mosul, some of them managed to escape.
The publication notes that "in sexual slavery, jihadists in Iraq remain over 3500 people, including children." Leaders of extremists encourage violence against women, asserting that the raped infidelity automatically becomes Muslim.
Previously, one of the freed slaves told me that "militants sell some captives on the black market," and the price for them ranges "from a pack of cigarettes to several tens of US dollars."