Turkish President Recep Tayyip Erdogan said at a business forum that "Turkey's patience is running out." Explaining this phrase, Erdogan actually repeated the recent statement of the country's Prime Minister Ahmet Davutoglu, who declared the actions of the Syrian government army and the Russian Aerospace Forces "ethnic cleansing" in Syria. Erdogan, speaking to businessmen in Ankara, quotes
Reuters
:
There is a serious likelihood that a new wave of refugees will pass for 600 thousands of people, if the air strikes (Air Force ATS and AF of the Russian Federation) will continue. We are preparing for this. We are still showing patience, but it is already running out. When the situation reaches a certain point, we will take the necessary measures.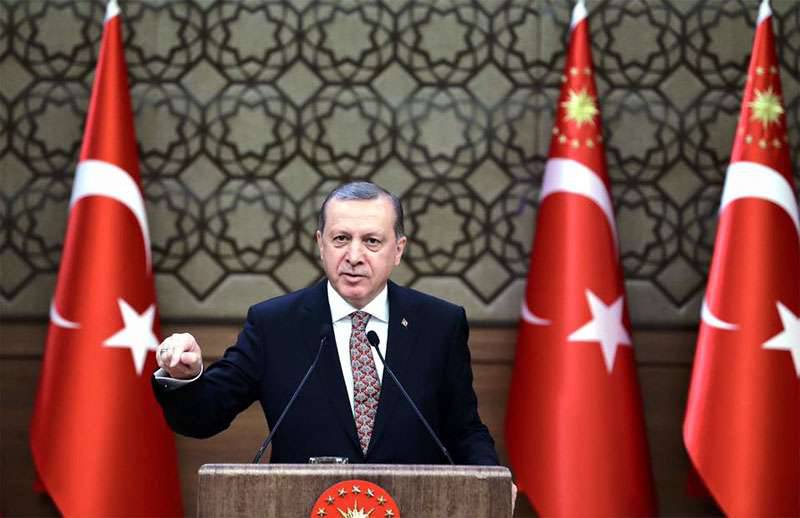 Does this mean that the very point after which Erdogan will begin to take measures will be the taking under full control of the Syrian army of all sections of the Syrian-Turkish border? After all, earlier, when hundreds of thousands of refugees burst into Turkey and Europe - before the start of the air operation of the Russian Aerospace Force in Syria - for some reason Mr. Erdogan did not speak about Turkey's "bursting patience".
Now it becomes obvious that for an attempt to leave sections of the border with Syria under his control to support terrorist organizations and smuggle large amounts of oil, Erdogan is also ready for open military actions against the Syrian army, which is increasingly beating terrorists in the north of Latakia and in Aleppo Province .