After the explosion of a passenger minibus in the area of ​​Marinka, the Ukrainian security forces decided to issue a whole scattering of statements aimed at shifting the blame for the incident to the DPR. It should be recalled that yesterday the Volkswagen minibus drove off to the ground in the area of ​​the Ukrainian roadblock, trying to bypass the queue of private cars, and hit a mine. At least four people died.
To try to disguise the information that the minibus with passengers traveling from Donetsk to Kurakhovo, hit a mine, established by the Ukrainian military itself, the command of "ATO" makes the following statement:
Checkpoint in the area of ​​Marinka temporarily suspended its work in connection with the activities of the sabotage militant group
.
It is reported
UNIAN
.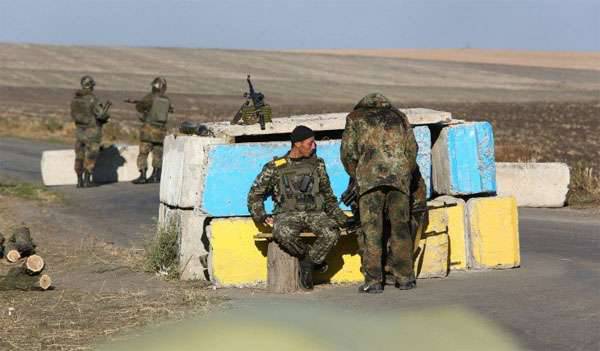 In the information department of the State Border Service of Ukraine, an absurd statement appeared. Allegedly, after the minivan exploded, the Ukrainian military "noticed" a man in camouflage uniform near the checkpoint. And supposedly this man had an anti-tank grenade launcher in his hands. In a statement, the State Border Service of Ukraine said that the Ukrainian military opened a "warning" fire, after which the "saboteur" disappeared into the forest belt.