Egyptian helicopters in the north of the Sinai Peninsula struck a column of off-road vehicles in which militants of the local branch of the IG were stationed, as a result of the attack more than 40 extremists were killed, reports
RIA News
message channel "Sky News Arabia".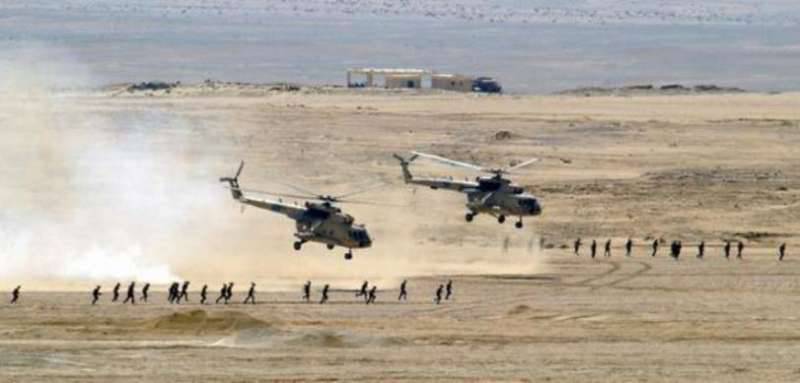 Archive photo
According to the report, "the raid of Egyptian attack helicopters on extremists from the Vilayat Sina group, which declared itself an branch of the IG, occurred several hours after the terrorists blew up an Egyptian armored car south of the city of Sheikh Zuweid"
Recall that the anti-terrorist operation in the north of Sinai has been going on for about 2 years. The militants who settled there almost daily attack local law enforcement forces. The activity of extremists increased after the removal of President Mursi in 2013 from power.