The Ministry of Internal Affairs of Ukraine, headed by Arsen Avakov, announces the start of an investigation into a case involving "secret discharge of Mikhail Saakashvili in the media about the locations of the Ukrainian military in the ATO zone". Recall that a few weeks ago, the Odessa governor Saakashvili arrived in the Donbass and talked with the Ukrainian military. The operator filmed the conversation Saakashvili on a video camera, and in the background while the map was visible with the positions of the Ukrainian security forces near Mariupol.
Speaker of the headquarters of the so-called "ATO" Andrei Lysenko said that such an act by Saakashvili pulls into several criminal articles at once.
From the statement Lysenko (publishes
New Newspaper
):
Last, obvious: video from the front line, which Saakashvili poured into the Internet. Full surrender of Ukrainian positions! What the journalists strictly forbade was done not by the last government official.
Commented on the beginning of the investigation and the representative of the Ministry of Internal Affairs (Avakov's advisor) Zoran Shkiryak. According to Shkiryak, counter-intelligence should investigate Saakashvili's actions.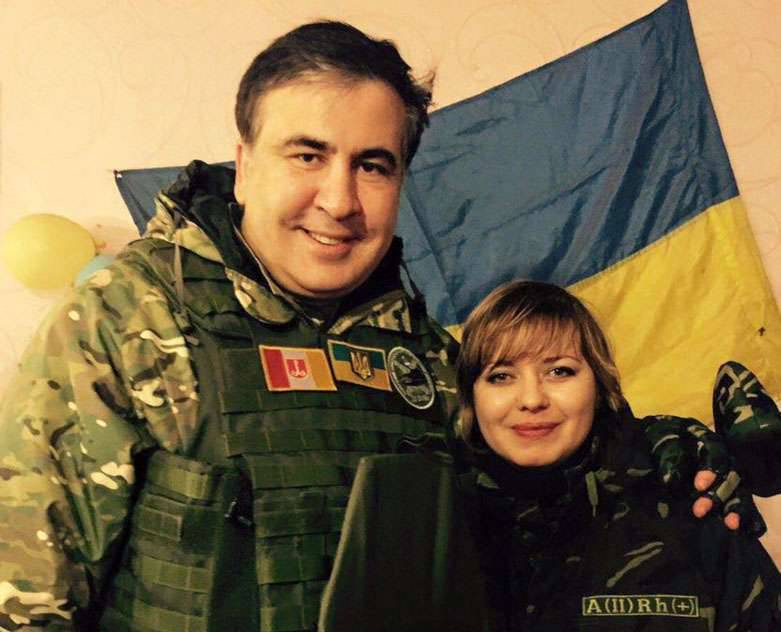 Recall that the head of the Ukrainian Interior Ministry Avakov Saakashvili has a "tooth" - after a scandalous skirmish in front of Poroshenko's eyes, when two Caucasian "Ukrainians" accused each other of corruption, now of surrender of state interests.