Today, the second stage of testing the combat readiness of the troops of the Southern District has begun, as part of the test, the military will conduct 20 exercises at 18 test sites, reports
RIA News
message of the Ministry of Defense of the Russian Federation.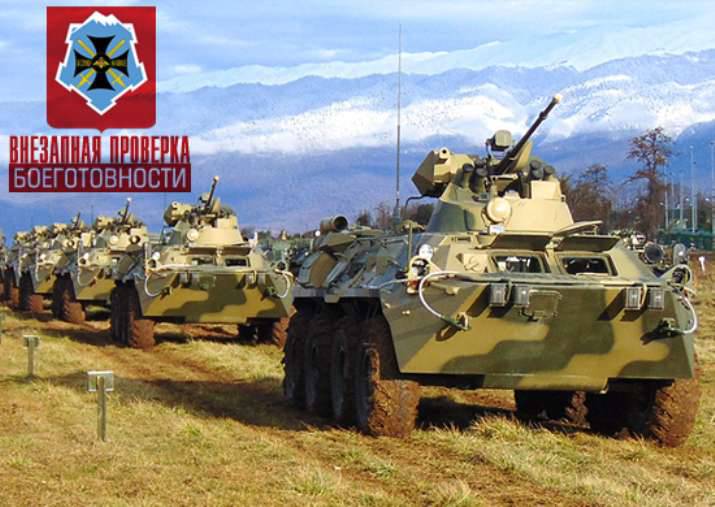 "Within two days the servicemen will work out the issues of preparation and conduct of hostilities as part of interspecific groups of troops in unfamiliar terrain. The personnel will work out the issues of antiamphibious defense of the coast, reconnaissance and search for and destruction of illegal armed formations, "the release says.
"In total, more than 18 tactical exercises will take place at the final stage of the sudden verification of the combat readiness of the troops of the Southern Military District and the Airborne Forces at the 20 testing grounds of the Southern Military District. Units will act on unfamiliar training grounds with active opposition from sabotage reconnaissance groups of a conditional enemy, "the military department said.
It is noted that the surprise verification events, which began on Monday, involved a total of "up to 8,5 thousands of troops, up to 900 military equipment, around 50 warships, and also up to 200 aircraft and helicopters."