At the United Instrument Corporation, a robotic exhibition held in the Patriot park in the Moscow region, presented a project of an airborne multifunctional robotic complex able to observe, reconnoiter and destroy enemy armored vehicles,
RIA News
message of the press service of the company.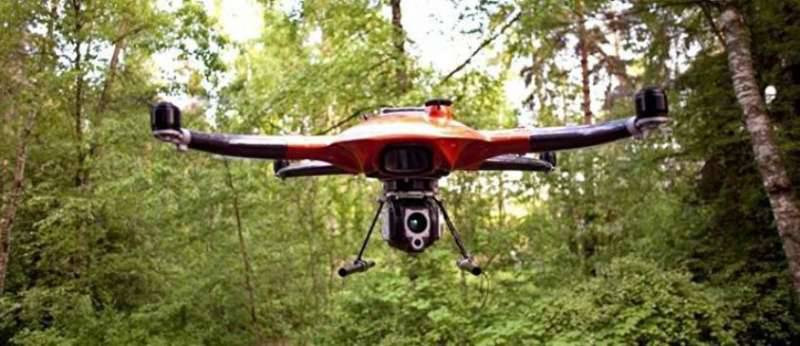 "The complex includes a robot-helicopter, a copter-observer, a copter-reconnaissance aircraft and a shock-engine with a rocket launcher module. Machines are capable of solving a wide range of tasks and can act both independently and as part of a single group, "the message says.
"The robot-helicopter is designed for video surveillance, delivering payloads to a given point, and conducting meteorological observations. Its flight range is several hundred kilometers.
The Kotor scout "rises to a height of several thousand meters and serves to detect and recognize targets in real time.
Quider-observer corrects artillery fire and determines the coordinates of the location of the signals of satellite navigation systems GLONASS / GPS.
The shock multicopter is able to detect and destroy enemy objects, including
Tanks
and armored vehicles, using standard reactive weapons of destruction ",
told the press service.
"Already, the role of man in the management of robots is minimized: a squad of UAVs is able to work offline, when each machine independently performs its function and clearly follows a given route," said the press service of the deputy general director of the defense industry complex, Sergey Skokov. "Such robotics will be able to navigate in space without an operator's participation, independently choose a route of movement, conduct reconnaissance, interact with UAVs and other robotic complexes."