The US ambassador was summoned to the Turkish Foreign Ministry, who was handed a note of protest in connection with the statements of State Department spokesman John Kirby. Recall that RT journalist Gayane Chichakian asked Kirby the day before how Washington commented on Erdogan's statement about the need for the United States to choose between him (Erdogan) and the Kurds. Kirby replied that the United States would not make a choice, but would work with Erdogan and with the Kurds, since the Kurdish forces also consider their partners.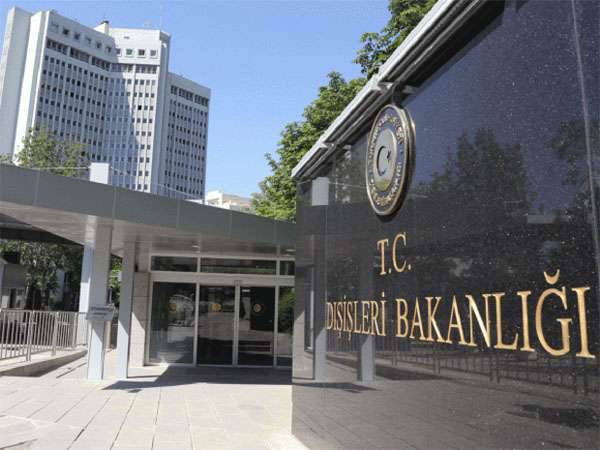 This response from Kirby served as one of the reasons for the American ambassador to Turkey, John Bass, to be on the carpet in the main Turkish Foreign Ministry. In Turkey, they say that the United States should not name the representatives of the Party of Democratic Union (PDS) Kurds as partners, because Ankara considers this organization to be terrorist. It should be noted here that Kirby mentioned during his briefing said that Washington does not consider Kurdish political forces to be terrorist organizations, which has caused yet another portion of Ankara's anger.
В
The voice of america
A material came out saying that the United States does not recognize the PDS and the PKK (Kurdistan Workers' Party) as terrorist organizations, since otherwise the Kurds will go to a clear rapprochement with Moscow. At the same time, Washington fears that relations with Turkey, which is a member of NATO, will cool.
Meanwhile like today
reported "Military Review"
, in Moscow, the official social-diplomatic mission of the representatives of the Syrian Kurds opens, in which questions of a political settlement of the conflict in Syria and issues of rapprochement of the Kurdish ethnic group of Syria and the peoples of Russia will be discussed.