Some politicians in the US would like to see Russia fighting on the 2 front, so that life in Syria would "not seem like honey" to her, reports
RIA News
Statement by the head of the Russian Foreign Ministry Sergei Lavrov.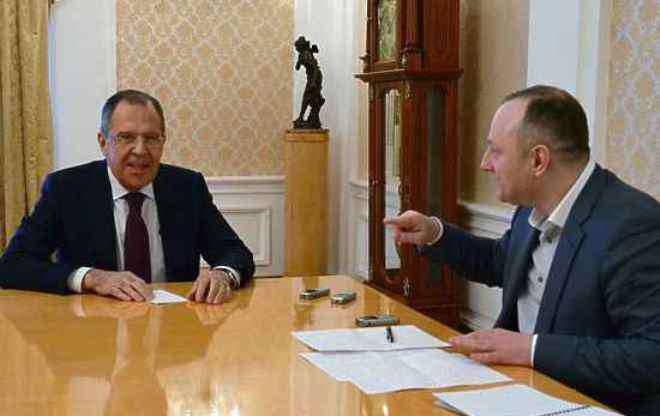 "I am not a supporter of conspiracy theories," but there are some facts confirming the theory that some in Washington would not mind, as they express themselves in informal conversations in a narrow circle, to force Russia to fight on two fronts. So that tensions in Ukraine and Donbass would not decrease, so that the "hot" phases of the crisis would constantly flare up, so that we would be distracted by this crisis much more than during the cease-fire and that life in Syria would not seem like honey "
Lavrov told the Moskovsky Komsomolets correspondent.
"I do not exclude that such thoughts roam in the heads of the neocons, hawks in Washington. But our communication with those in the American administration who are responsible for Ukrainian politics still shows that they would like to achieve a real result this year. Perhaps the main motive is the need to present something to the public at the end of Barack Obama's term as President of the United States, "he added.