Shock group of American ships, led by the aircraft carrier "John C. Stennis" is sent to the Korean Peninsula, leads newspaper
Look
Post Japanese edition of Asahi.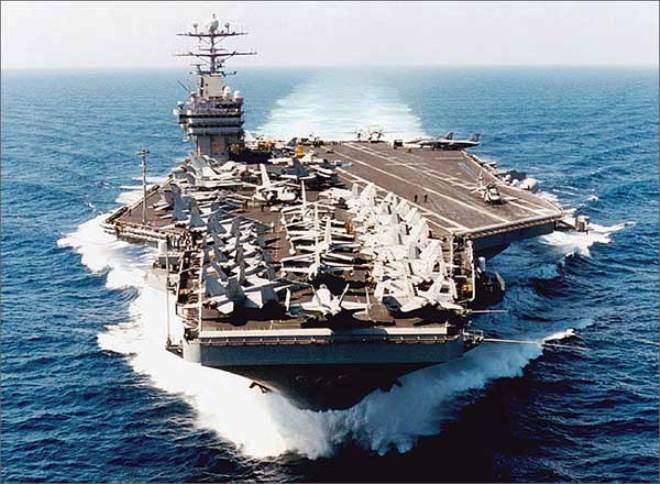 "The aircraft carrier" John C. Stennis "and the ships accompanying it will complement the constantly deployed in the waters of the Far East grouping of the US Navy led by the nuclear aircraft carrier Ronald Reagan, which is based in Yokosuka in the Tokyo area. The presence of two nuclear aircraft carriers in this region at once is unprecedented in recent years, "the newspaper writes.
Such a move Washington is associated with the aggravation of the situation on the Korean Peninsula and in the South China Sea, where China, according to the Pentagon, "is trying to take control of a significant part of the water area."
It is assumed that "John K. Stennis" and the ships accompanying him in March will take part in joint maneuvers with South Korea.
Help newspaper:
"John K. Stennis, with a displacement of 115,7 ths. Tons, can carry up to 90 airplanes, helicopters and converters. Its main striking force is the F / A-18 Hornet multipurpose combat aircraft. The carrier group performs forward-based and naval blockade operations. Her planes can strike at a distance of hundreds of kilometers from the aircraft carrier. "