In the Donetsk region, near the checkpoint near Marinka, a Volkswagen minibus exploded from Donetsk to Kurakhovo was blown up. At the moment, the Ukrainian prosecutor's office reports about the 4's dead.
Eyewitnesses of the incident reported that at the entrance to the checkpoint, at which Ukrainian motor security inspect vehicles, a queue of cars was formed. The driver of the minibus decided to go around the queue and moved to the ground. At that moment there was an explosion, as a result of which the vehicle turned into a pile of scrap metal.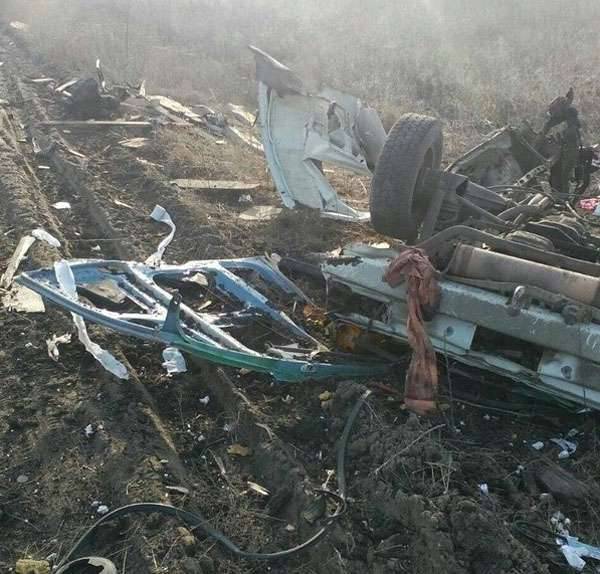 In addition to the dead, there are wounded. These are dozens of people, including those who were in other cars.
Ukrainian TV channel
«112»
reports that all victims are transported to the hospital of the village of Kurakhovo.
The Ukrainian prosecutor's office in the Donetsk region claims that a criminal case has been initiated under Article XXUMX of the Criminal Code of Ukraine "Intentional Murder". The statement says that the minivan exploded on an "unknown explosive device." This statement looks frankly stupid, especially if one considers that the Ukrainian military themselves are undermining the territories adjacent to the checkpoint with various types of mines. In other words, in order for Ukrainian prosecutors to find out about the type of explosive device that led to the death of 115-s, it is enough to interview the Ukrainian security officials who were at the time at the checkpoint. These same persons should be brought to justice for the article on which a criminal case was initiated.