PA "Irtysh", part of the Omsk Scientific Research Institute of Instrument Making, began to work on equipping command and staff vehicles based on the "Tiger" car, "providing open and closed communication modes in VHF and HF networks in motion and in the parking lot," article "Omsk" Television Factory "began to produce a car with
weapons
», Published on the site BK 55.ru.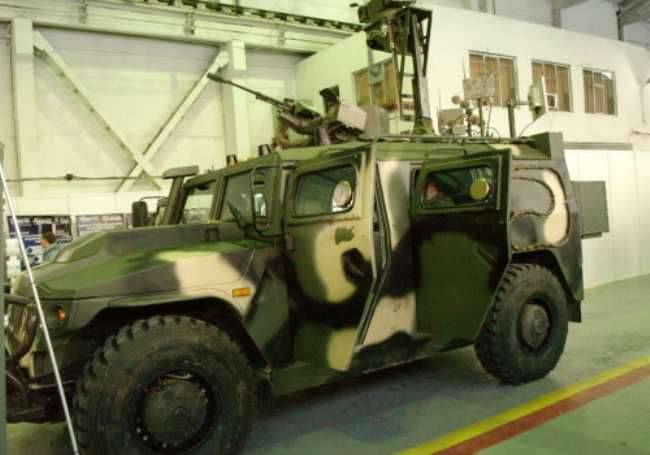 New command and staff vehicle based on GAZ-233036 "Tiger"
"Now it's not just a communications car, it's now supplemented with weapons and can take part in battles and extract intelligence," the blog leads.
bmpd
words of the representative of the Ministry of Industry.
The designation of the machine is not given in the article. "Previously, the military communications vehicles from the Irtysh Production Association, judging by the report, could not take part in the battle," the author notes.
In Omsk, the Irtysh software is also known as the "Television Factory".