The Prosecutor General's Office of Ukraine declares that its employees are well advanced in the investigation of the case of crimes on the Maidan, committed in February 2014 of the year. According to one of the prosecutors of the GP of Ukraine, Roman Psyuk, representing the department of special investigations, the names of those who opened fire from firearms were established.
weapons
on the Maidan, or rather, on Institutskaya Street. Mr. Psiuk on the TV channel
"Gromadske TV"
stated:
Currently, 25 people have been installed: 18 fighters of the special eagles "Berkut", two of their commanders, who are also on the wanted list. And five people who are now in custody. Two of them are cases at the Svyatoshinsky Court, three more are finished today.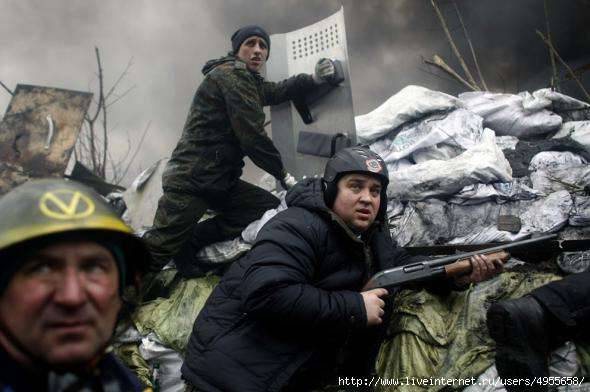 Apparently, in the list of Psiuk there is no single name that would be associated with the real organizers of the provocative executions in the center of Kiev 20 February 2014 of the year. The list does not include the name of Mr. Parubiy, who was a member of the organizational team during the anti-constitutional coup in Ukraine.
Recall that during the riots and shelling on Independence killed about a hundred people. In the archives of various TV channels, including the Western ones, there are videos showing that the attacks on people at Institutskaya were more often carried out in the back by the protesters (from the rear), that is, from those buildings that were already controlled by the Maidan masses. In this regard, the statements of Psiuk that the shelling was carried out exclusively by representatives of law enforcement agencies, look like another attempt to whitewash the main culprits of the Maidan bloodshed - those who are now trying to lead Ukraine.