February 10 in Russia celebrates the Day of the diplomatic worker. This year, the holiday is celebrated 14 times. He appeared in the calendar of holiday dates on the basis of presidential decree number 1279 from 2002 of the year. It was in 2002 that Russia celebrated the 200 anniversary of the creation of the Ministry of Foreign Affairs. The choice of the date of the celebration of the Day of Diplomatic Worker fell on February 10 due to the fact that on that day, in the distant 1549 year, a prototype of the Foreign Ministry appeared - the Ambassadorial Order.
The diplomats themselves say that the appearance of the Ambassadorial Order in 1549 did not at all indicate that up to this point there were no professionals in Russia whose duties included contacts with foreign officials at the state level. The Foreign Ministry recalls that even in the 10th century, Princess Olga visited Constantinople, where she held important negotiations.
From congratulations on the Day of Diplomatic Worker, published on the official website of the main institution of higher education of Russian diplomacy -
MGIMO
:
Today, our diplomatic service has to work in conditions where the world situation has become very acute, the threats common to all are increasing, first of all, the threat of terrorism and other forms of organized crime, drug trafficking, the problems associated with climate change, food shortages in large parts of our country. the planet, despite its abundance in other regions, and much more. All these are challenges and threats that require joint efforts.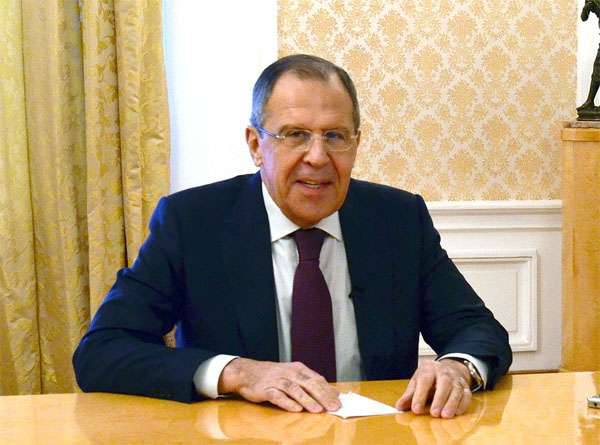 The Russian Federation is consistently pursuing a foreign policy, enshrined in the Concept approved by the President of Russia V.V. Putin, which requires us to be guided by the interests of ensuring the country's security in close cooperation with all states that are ready to do this on an equal basis, on the basis of respect for international law and, First of all, the central role of the UN. Guided by such a collective approach, taking into account the interests of all participants in international communication, a lot has been done last year. We have reached
historical
agreements on the settlement of the Iranian nuclear program (INP), completed the process of chemical demilitarization of Syria, a very important document was agreed at the Paris Conference on Climate Change.
Modern diplomacy is a balanced multi-level system for promoting Russian interests in the international arena on the basis of all norms and rules recognized by the Russian Federation. Diplomacy is also an element of the overall security system of the state.
"Military Review" congratulates Russian diplomats on their professional holiday!