Turkish Prime Minister Ahmet Davutoglu said his country is "ready to return
historical
debt to the inhabitants of Aleppo. " As it turned out, Davuoglu understands the historical duty as the need to use Turkish troops in the Aleppo region - as a "gratitude" to its inhabitants for the fact that during the First World War the "brothers from Aleppo" (the expression of the Turkish prime minister) defended the cities of Turkey. This is reported by Turkish media.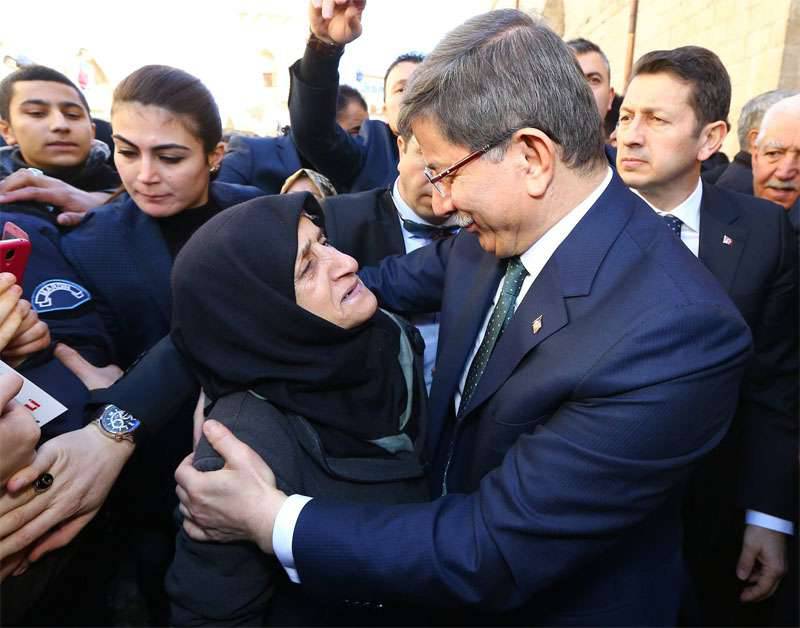 Attention is drawn to the fact that the need to "return the historical duty" Davutoglu said not at the moment when he was seized by militants of various terrorist groups, including "Dzhebhat an-Nusra", but at a time when the Syrian army and the militia are close to ensure that the city from these barbarians free.
It should be noted that several days ago, the representative of the Defense Ministry of the Russian Federation, Major General Igor Konashenkov, stated that the Russian Defense Ministry has facts that indicate a high probability of an early invasion of Turkish troops into Syria. Immediately after this, Turkish President Erdogan called such statements "ridiculous" and "ridiculous." Now, however, Davutoglu virtually unambiguously confirms the information of the Russian defense ministry about the impending invasion of Syrian territory. Apparently, he did not have time to coordinate the rhetoric with Erdogan ...