The Office of the United Nations High Commissioner for Refugees (UNHCR) sent a call to official Ankara to immediately open the border with Syria. According to the UNHCR special commission, in the near future, tens of thousands of people will be able to move from Syria to Turkey. At the same time, the statement says that many of them are "refugees from Aleppo's ringed Syrian army."
The UNHCR executive secretary says that the necessary assistance will be provided to Syrian refugees in Turkey, including food assistance. In the list of foodstuffs, which the United Nations Office forwarded to Erdogan to meet the needs of refugees, the following: beans, rice, pasta, sugar, flour.
From the statement by UNHCR representative William Spindler:
The fighting around Aleppo is pushing more and more people towards relocation. People need urgent humanitarian assistance, including medicines, food, blankets, tents. We are concerned about what is happening. We urge the Turkish authorities to open their borders to all those who flee from the war. The country must fulfill international obligations to provide for refugees in need.
If you look at the photographs published by Iraqis and Syrians from the Turkish border, then rather unique groups of people are trying to storm the frontiers. These are mostly men, whose faces are often "decorated" with beards cut in a hurry ... It is interesting that the Western media themselves, which, like UNHCR, shout about the flows of refugees from Syria, publish photographs depicting "those in need ", Many of which were probably terrorizing the population of Syrian cities yesterday, but now they have suddenly decided to switch to the" forced migrant ".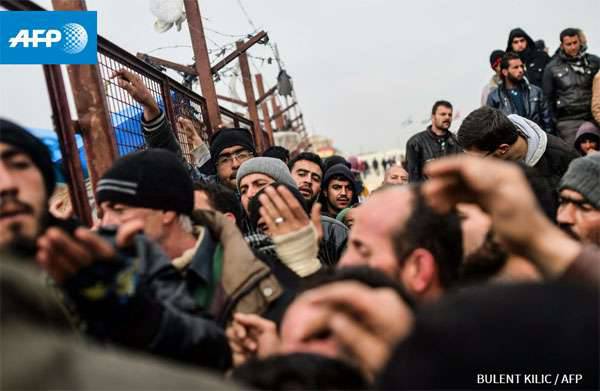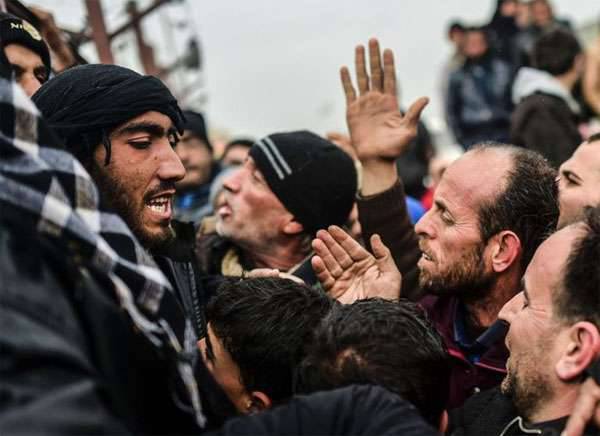 Erdogan is clearly not in a hurry to open borders.