The Israeli air force at night attacked positions held by fighters of the Shiite Hezbollah party on the Damascus-Homs road, reports
TASS
Post TV Al Jazeera.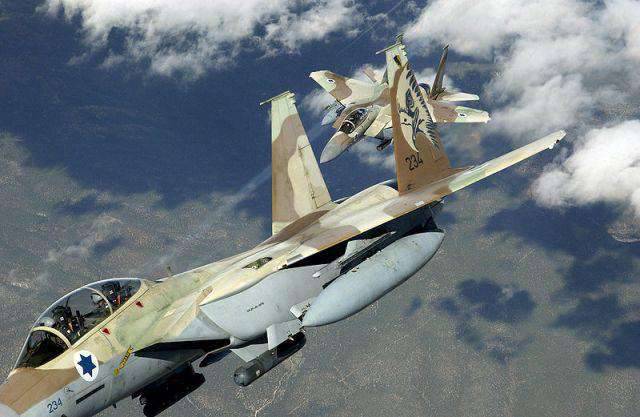 More information about the air strikes and losses suffered by Shiites was not given.
Al Jazeera also reported on the imitation of an Israeli plane attack on the Hozbollah camps in Lebanon.
"In the early morning, the Israeli air forces imitated raids on the Lebanese Hezbollah camps in Baalbek and in the Bekaa valley near the Syrian border," the report said. "Israeli pilots made low-altitude fly-overs at low elevations in the interior of Lebanon and the northern coast."
20 December Israeli aircraft hit the eastern suburbs of Damascus. "Then they flew along the ceasefire line in the occupied Golan Heights, without invading Syrian airspace. As a result of the raid, 10 people were killed, including one of the commanders of the Lebanese resistance forces, Samir Kuntar, "the agency reminds.