In early February, the first operational flight of the Turkish UAV Anka, developed in the interests of the Ministry of Defense by the association "Turkish Aerospace Industries" (TAI), took place, the blog
bmpd
with reference to the press service of the enterprise.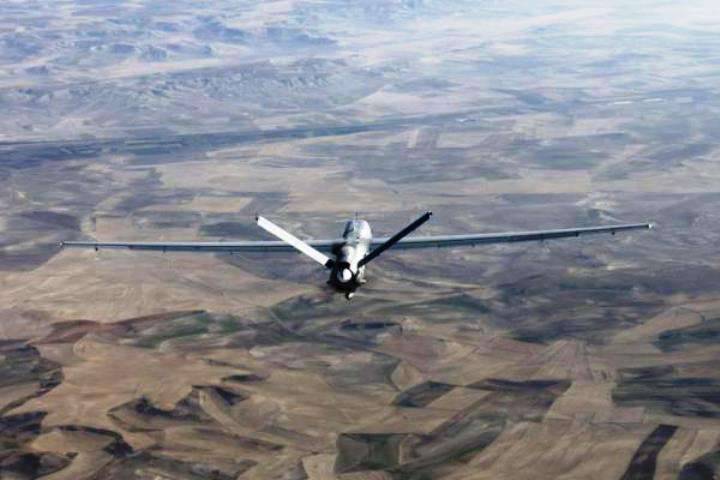 According to the company, "the device took off at Elazig airport in Eastern Turkey and made a four-hour reconnaissance flight at an altitude of 19 thousand feet (about 5800 m) over Turkish territory" (most likely over areas where an operation is being conducted against Kurdish rebels).
"This flight became an important stage of the" long-term "program of creating its own Turkish MALE Anka (" Phoenix ") class UAVs, launched under the auspices of TAI in 2004 year. The first flight of the Anka UAV's first prototype took place in December 2010 of the year, but the tests and testing of the device were significantly delayed, and of the five prototypes designated Anka Block A, three were lost, "the author notes.
At the end of 2013, the Ministry of Defense concluded a contract with the association for the supply of 10-UAVs with the designation Anka Block B. The first test flight of the device from this series was made in January last year.
Help bmpd:
"The Anka Block B UAV has a maximum take-off weight of 1680 kg, a wingspan of 17,4 m and is equipped with a Thielert Centurion 2.0 piston engine of 155 hp. Declared maximum flight duration 24 hours. However, Anka Block B devices are still not equipped with satellite control and data transmission systems, which does not allow them to be used over a long distance. "