Syrian News Agency
SANA
spreads the message that in one of the quarters of Damascus there was a powerful explosion. Local authorities report a terrorist act. The bomb exploded in a large market in Masaken Barze. As a result of the attack, according to Syrian media reports, at least 8 people were injured.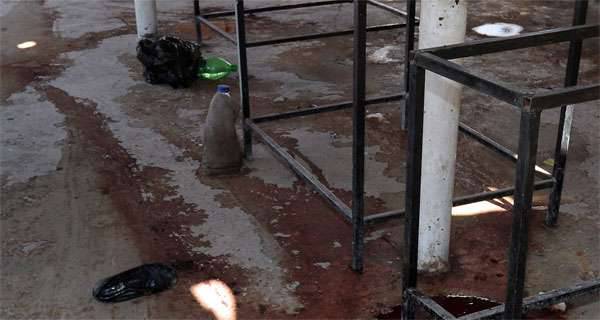 At the information service
LifeNews
other information on the number of victims. The message of the correspondent says that the explosion took the lives of seven people, still at least 19 were injured of varying severity, many are in critical condition.
According to preliminary data, one of the vehicles parked near the market, in which there was an explosive device, exploded. Was the car bombing done remotely, or was it a suicide bomber? - not yet reported.
Attention is drawn to the fact that in the "democratic" press of the West there is virtually no word about the terrorist attack in the capital of Syria. Apparently, the Western information system is very selective: if the explosion occurred in San Bernardino (USA) or in Paris, then there would have been not only publications, but also all sorts of flashmobs on the topic of countering terrorism. But the people of Syria, who every day turn into targets for terrorists of various stripes, are not interested in the West. The West's only interest is the groundless opportunity to blame Russia for the "sufferings of peaceful Syrians ..."