The speaker of the Ministry of Defense of Ukraine, Victoria Kushnir, held a briefing, during which she spoke about the rearmament of the Ukrainian army, as well as social guarantees regarding the participants of the so-called "ATO". According to Kushnir, more than 108 of thousands of Ukrainian security officials, including representatives of the Defense Ministry, the Interior Ministry, the Security Service of Ukraine and other security agencies and departments, have received the status of a participant in the hostilities.
Approximately 23 to thousands of Ukrainian citizens - those who managed to get the status of an ATO member, the state, if you believe the official, allocated a total of 106 million hryvnias. It turns out that payments for each amounted to approximately 4,5 thousand UAH. (about 13 thousand rubles). At the same time, thousands of Ukrainian security officials who took part in the punitive operation in the Donbas and were so "generously" rewarded by Mr. Poroshenko, in a strange way, are in no hurry to share their
joy
about the impressive financial gift ... How the rest of 85 thousands recognized by "veterans of the ATO" are funded by Kiev are not reported.
Speaking about the rearmament of the Ukrainian army, Victoria Kushnir told about the transfer to the troops of five unmanned aerial vehicles "Fury". This is reported by the portal.
"Correspondent"
.
V.Kushnir:
The complex allows you to effectively conduct aerial reconnaissance at a distance of 30 km. An electric power unit is installed on the drone, which provides high reliability in flight. The power supply of the device is carried out with the help of two batteries, which, depending on weather conditions, allow it to stay in the air for up to two hours.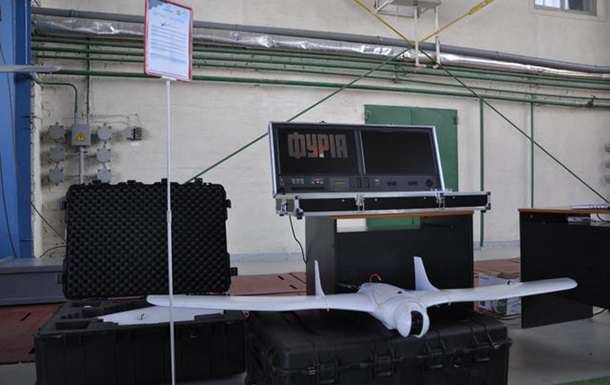 From the section "Technical Specifications": the Fury UAV accelerates to 130 km / h, the flight range to 50 km (and this is both ways). The drone is equipped with a night vision camera.
Against the background of
news
about the rebellion of the Ukrainian military, who demonstrated their leaky, damp mattresses and tents in which they carry the "combat watch", the euphoria of the press service of the Ministry of Defense of Ukraine regarding the "rearmament" of the army looks funny.