The Dagdizel plant (Kaspiisk) intends to start production of anti-aircraft guns ZU-23 / 30 М1, reports
Rossiyskaya Gazeta
with reference to the RIA "Dagestan".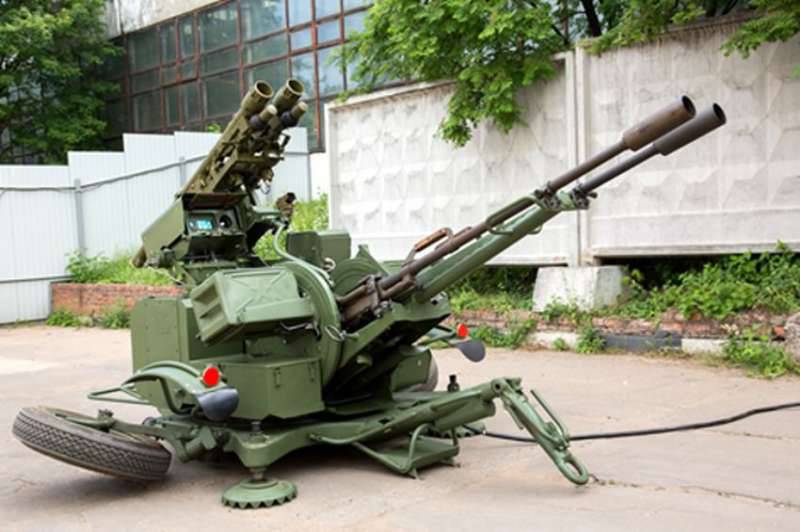 The project ZU-23 / 30 М1 was developed by the Podolsk plant "Spetsmash".
"The designers proposed to equip Soviet-made anti-aircraft guns with Igla and Igla-S missiles, which allow them to hit air targets at a distance of up to 6 kilometers and at altitudes up to 3,5 kilometers. The speed of the effectively hit target in this case reaches 400 meters per second. After the shooting of the two missiles available on the launcher, the installation of new containers takes no more than a few minutes and is carried out by calculation forces, "the agency writes.
As the press-service of the Podolsk plant reported earlier, "according to the results of practical tests, the probability of hitting air targets is ten times higher than that of the old anti-aircraft gun ZU-23".
According to experts, "efficiency has been achieved by equipping the installation with automation equipment for combat work (optical-electronic daily unit, digital computing system, instrumentation for receiving and implementing target designation, as well as an electric targeting system)."
Installations can also fire on ground targets, the range of which corresponds to the range of fire at air targets.
In addition, the upgraded memory can work as part of the battery. Automation of the main installation allows you to issue target designation and commands to three "slave" installations that have only "pointing drives and fire control systems."