Specialists of the US Navy can not determine the causes of dizziness arising from the pilots during the piloting of deck F / A-18, reports
RIA News
Post Military.com.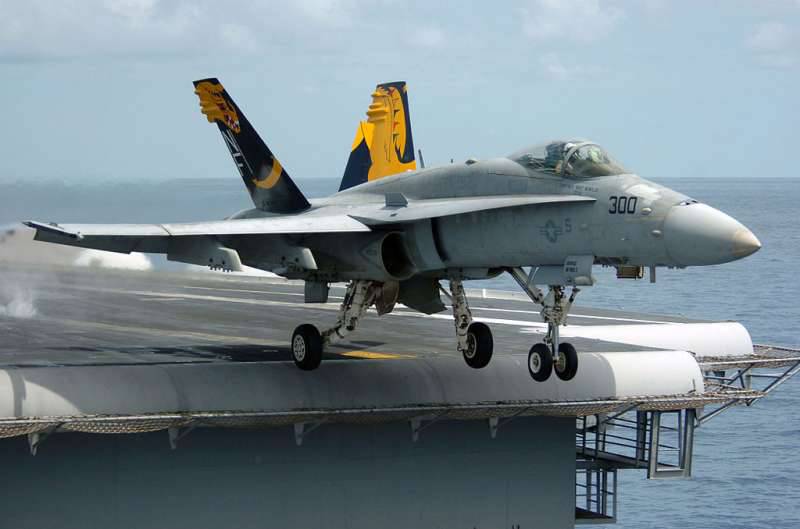 This problem exists with 2009. Pilots repeatedly had to land planes when they began to show signs of oxygen starvation.
The resource, citing data from the Pentagon, notes that "100-20 cases of dizziness occur in 30 thousands of flight hours." As Rear Admiral Manazir stated at the congressional hearings, "even one case is unacceptable because it can lead to the loss of an aircraft."
"These conditions disorient the pilots, the lack of oxygen can lead to a drop in productivity," writes the publication. In this case, the experts even developed a special procedure.
"We could not identify them (problems), we are chasing ghosts. The problem cannot be identified because the available monitoring tools are not on board the aircraft and cannot establish whether this is due to the fact that there is more oxygen than necessary, or less than necessary, or the presence of carbon monoxide or poisonous gas, "the admiral said .
According to him, "it is necessary to completely replace the oxygen monitoring system," but the funds "will be allocated only after testing the new system in 2017 year."
"The Navy is training pilots, artificially creating a lack of oxygen so that the pilots are familiar with the symptoms, can recognize them in the future and use the emergency oxygen supply system. However, the emergency reserve will be enough for a maximum of 20 minutes, and the pilot may not have enough time to return to the ship, "the article says.