CNN's Moscow office launched a mobile exposition yesterday on the consequences of Washington's bloody intrigues against Libya, Egypt, Afghanistan, Syria and Ukraine, reports
Look
.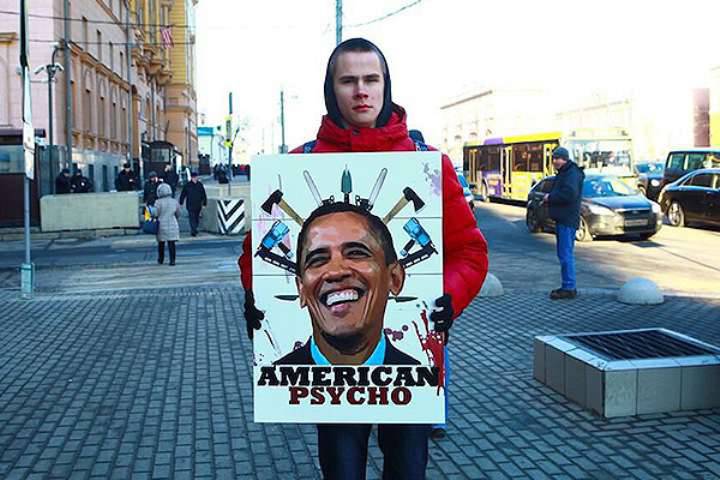 The exhibitors carried their exhibits from the CNN office in the center of Moscow past the American embassy.
"The exhibition is called" American psycho-2016 "- by analogy with the cult book of Bret Easton Ellis" American psychopath "(American Psycho) about a serial killer from the high society of the United States," the organizers explained.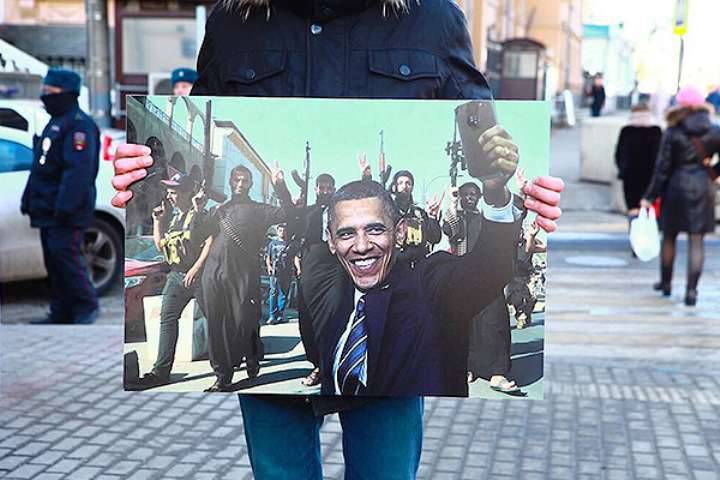 "At the improvised mobile exhibition, volunteers carried images depicting the true essence of the current United States President Barack Obama," the initiators of the action said. "These include numerous military conflicts, coups, support for terrorism and brutal suppression of protests in their own country." And in parallel with this, as in the novel, the murderer wears expensive things, is neat and tidy, communicates with representatives of the elites. "
Muscovites saw Obama against the background of the IG fighters, children executed in Syria, excesses on the Maidan in Kiev, burned people in the Odessa House of Trade Unions.
The implications of US activity were illustrated in 16 scenes.