On the eve of the major international news agencies have spread information that some "unknown aircraft" carried out an attack on the positions of ISIS militants in the Libyan city of Derna, located on the Mediterranean coast. Earlier, "unknown aircraft" launched a series of strikes against ISIS militants near Tobruk, which today has the Libyan government, partly recognized by various UN member states. Tobruk claimed the death of at least two civilians and the destruction of several private houses and a local mosque.
Information Service
www.afrigatenews.net
reports that the attack on ISIL (on the group "Ansar al-Sharia" which swore by ISIS) was struck in the so-called 400 quarter of the city of Derna. About what the results of the air strike on Derna, not yet reported.
Meanwhile, the Libyan media write that it was in the area of ​​Derna that the plane of the Libyan national air force was shot down the day before. We are talking about Soviet-made aircraft (it is known that this is a modification of the third-generation MiG). Perhaps MiG23 (tail number 6132).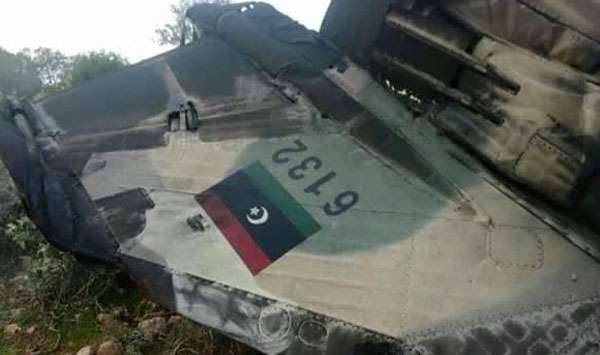 According to
Associated Press
, it was from this plane that an ISIS attack could have been carried out, but the militants shot down the plane with the help of anti-aircraft guns. The representative of the Libyan government claims that the pilot managed to eject and "safely land." The question of whether the serviceman of the Libyan national air force landed on the territory controlled by anyone remains open.