Having previously reported that Canada is going to withdraw from the American "anti-Igilov" coalition, the country's prime minister, Justin Trudeau, is now calling the exact date after which Canadian Air Force aircraft will no longer launch air strikes in Syria and Iraq. According to Trudeau, this date will be February 22. At the same time, the Canadian prime minister said that Canada's withdrawal from the aviation coalition does not mean that Canada will stop fighting ISIS.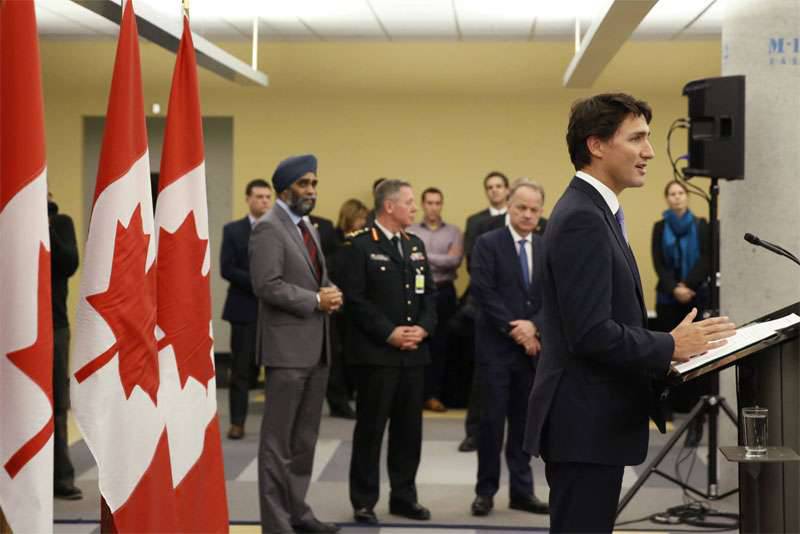 According to Justin Trudeau, Canada will focus on preparing the Iraqi army for such a struggle. To this end, additional Canadian advisers will be sent to Baghdad already at the end of February, who will "tell" Iraqi soldiers how to resist the terrorists. Here the whole question is who can tell someone more about the effectiveness of the fight against the terrorist "caliphate" - Canadians to Iraqis or, on the contrary, ...
TASS
with reference to the canadian tk
CBC
cites Justin Trudeau's statement:
It is important to understand that while air strikes can be very useful for achieving short-term military successes and taking control of territories, they are not in themselves capable of bringing long-term stability to local communities.
But why did Justin Trudeau still not bring his idea to the American partners? After all, it turns out that he indirectly recognizes the complete failure of the operation of the so-called American coalition, which (the "coalition") initially declared its readiness to crush ISIS in tatters.