Representatives of the Federal Security Service issued a message stating that seven representatives of the bandit underground had been detained in Yekaterinburg. These are members of an extremist group that was preparing to act in the Urals as one of the branches of the DAISH (IG). The leader of the group is a fighter who recently arrived from Turkey. According to the intelligence services, the militants planned a series of terrorist attacks in the Urals, in Moscow and St. Petersburg.
RIA News
cites a statement by a representative of the public relations center of the FSB of the Russian Federation
The Federal Security Service of the Russian Federation 7 February 2016 of the year in Yekaterinburg detained seven members of a bandit group who were preparing resonant terrorist acts using improvised explosive devices in (...) Moscow, St. Petersburg and the Sverdlovsk region.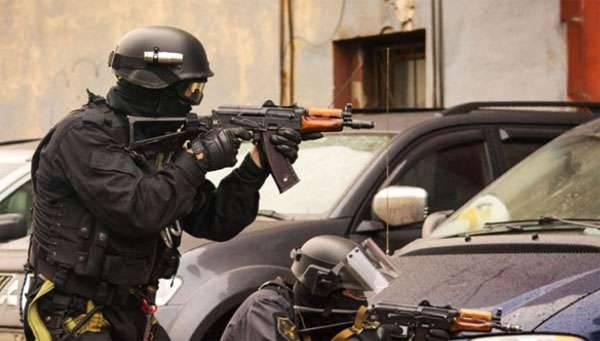 According to the intelligence services, the militants after the terrorist attacks planned to move to Syria through Turkish territory. The gang consisted of citizens of the Russian Federation and the republics of Central Asia.
During the searches, an arsenal was found in the militants
weapons
and a laboratory for the production of explosive devices with boxes of electric detonators and other components of the element base. In addition, extremist literature was seized from the detainees.
A criminal case was initiated against the detainees under several articles of the Criminal Code of the Russian Federation, including such as art. 205 "Terrorist Act", Article 222 "Illegal storage of explosives" and Article 222.1 "Illegal circulation of weapons".