By the end of the year, MiG Corporation plans to sign a contract with the Ministry of Defense of the Russian Federation for the supply of MiG-35 fighter jets, reports
RIA News
The message of the general director of the enterprise Alexey Beskibalov.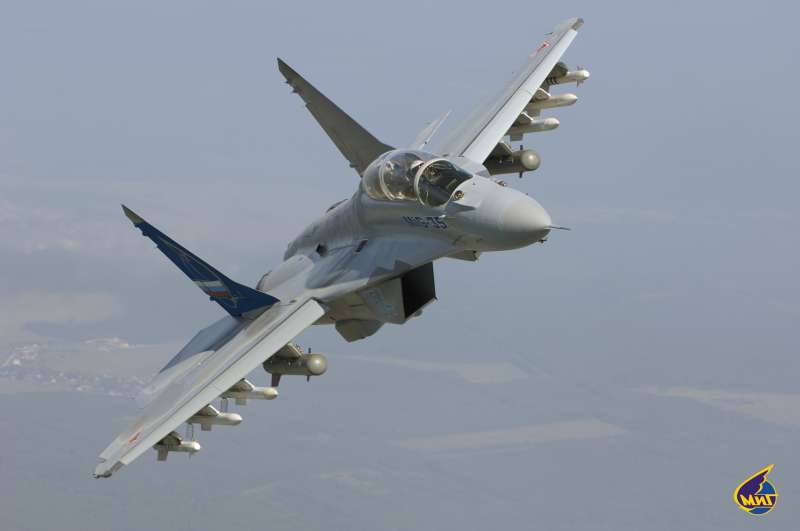 "Last year, in March, a government contract was signed for development work (R & D) on the MiG-35 with the aim of concluding a serial contract with the start of delivery from 2017 of the year. At the moment, the (serial) contract is in the negotiation stage, we expect it to be signed before the end of 2016 of the year ... In terms of what we put, the shipments of the first two aircraft are already in the framework of the serial contract, until the end of 2017 of the year, "the general director said.
According to the director of the Sokol aircraft factory (Nizhny Novgorod), Alexander Karezin, the "OKRovsky contract is under implementation."
"A certain number of machines must be manufactured within the framework of the OCR contract to confirm the implementation of the technical task. These machines will be manufactured this year and at the beginning, maybe next year, "added Karezin.
The Sokol plant is a co-executor of this order of the Ministry of Defense.
Help Agency:
"The MiG-35 is a multipurpose fighter of the 4 ++ generation, representing the further development of MiG-29K / KUB and MiG-29М / М2 combat aircraft in the direction of increasing combat effectiveness and versatility, as well as improving operational performance."