Deputy Director General of MiG Corporation Alexei Beskibalov confirmed the earlier information about signing a contract for the supply to North Africa of more than 50 MiG-29М / М2 fighters of new construction, the blog reports
bmpd
with reference to RIA
News
.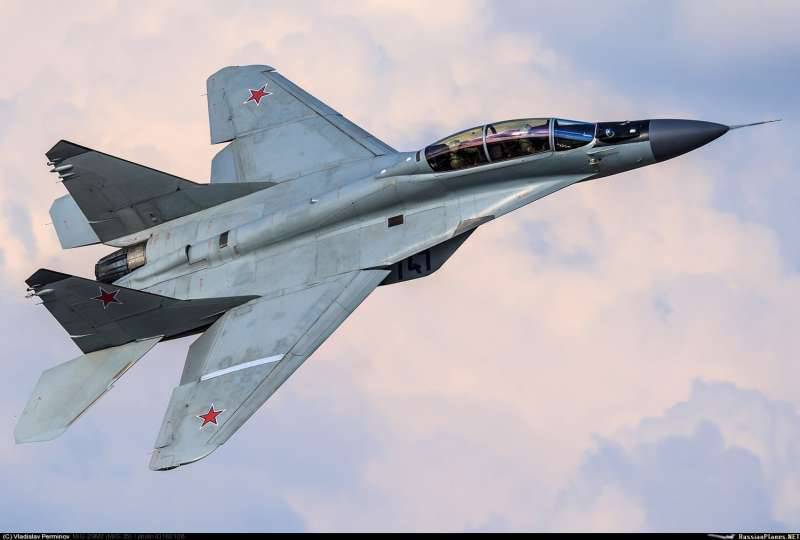 The prototype of the MiG-29М2 fighter (MiG-35, type 9-67, tail number "747"). Zhukovsky, 27.08.2015
This Beskibalov told in Nizhny Novgorod at an event dedicated to the 84 anniversary of the plant "Falcon".
"Rosoboronexport signed the largest contract for the entire history military technical cooperation, on which we have to deliver more MiG-50М / М29 aircraft to 2 ... This will load the capacities of our joint venture and Lukhovits and Nizhny Novgorod before 2020 of the year "
, He said, adding that "the contract was signed in April 2015 of the year" and the customer is "one of the countries of North Africa".
"This contract is already in force, an advance has been received for it and financing has been arranged at the Nizhny Novgorod plant," the general director said. "We have to ship the first two aircraft at the end of this year."
According to the blog, we are talking about the supply of aircraft to Egypt. For the first time about this transaction reported in May last year, the newspaper "Vedomosti".