Turkish TV channel
TRT
reports an increase in the number of personnel of the Turkish police and army special forces involved in the course of a military operation in the south-east of the country. Official Ankara continues to call the operation "anti-terrorist", but in fact it is being carried out against the Kurdish population, and in its course at least one hundred and fifty civilians have already died.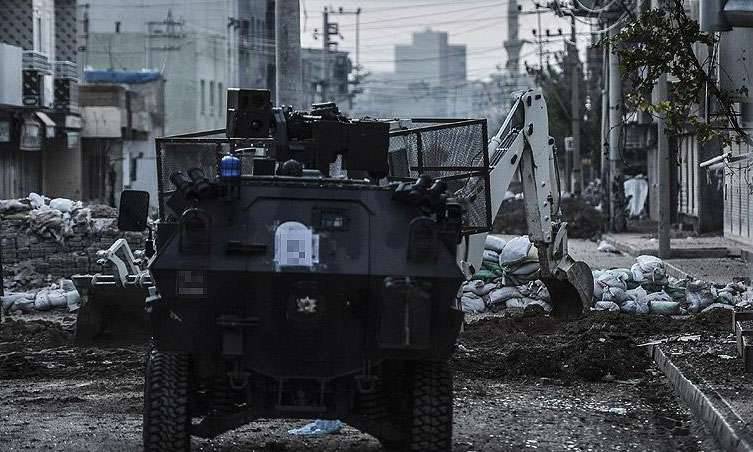 In a summary of the official representatives of the Ministry of Internal Affairs of Turkey, it is reported that during a special operation in the city of Cizre (Sirnak Province, Turkey), Turkish security forces killed 60 "militants". Official Ankara calls the "militants" representatives of the Kurdish population who disagree with the policies of the central authorities regarding the Kurdish communities.
From the message channel:
Turkish security forces broke into the basement of one of the buildings where 70 militants were stationed. 60 of them were destroyed.
What did the "militants" do in the basement of one of the houses in such numbers? - the channel does not report.
It is noteworthy that just a few days ago, the Dzizre Kurdish population appealed to international organizations and the Turkish authorities with a request to allow humanitarian workers to enter the city, where people are forced to hide from shelling in basements. This appeal actually sheds light on what kind of "militants" were in the basement TRT mentioned - in all likelihood, these were ordinary civilians fleeing Turkish bullets.