The British Defense Ministry signed a contract with the company Affinity Flying Services Limited worth £ 500 million to carry out initial and basic training for pilots on a contract basis, the blog reports
bmpd
with reference www.affinityfts.co.uk.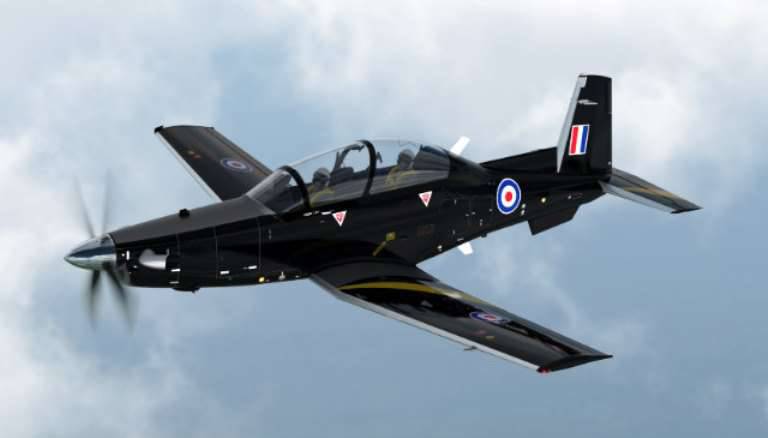 Image of a Beechcraft T-6C Texan II turboprop training aircraft in British Air Force (T.1) coloring
"According to the contract, from 2019 to 2033, the company must provide two stages for the preparation of the flight personnel of the British armed forces, for which the company purchases and provides the appropriate
aviation
technique. Affinity Flying Services aircraft will carry British identification marks, designations and military numbers. In total, 230 pilots should be prepared annually, "writes bmpd with reference to the company's website.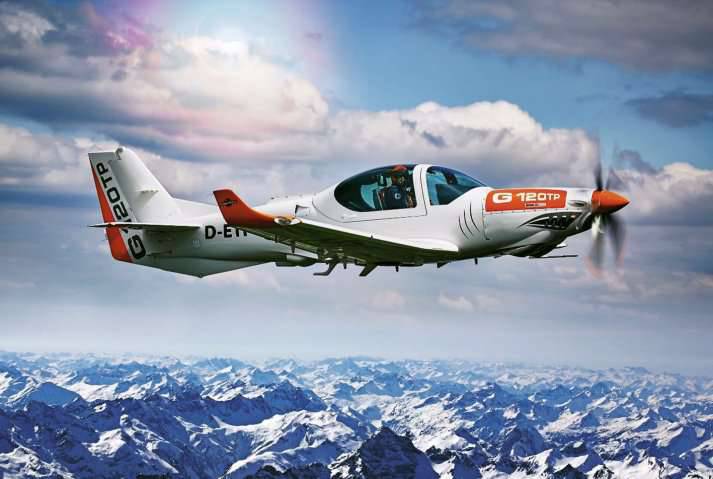 Turboprop training aircraft Grob G120TP
According to the resource, "the initial stage of flight training will be carried out on 23 light turboprop trainer aircraft Grob G120TP, which will receive the British military designation Prefect T.1". And the main stage is "on ten Beechcraft T-6C Texan II training turboprop aircraft (for fighter pilots) and on five Embraer Phenom 100 re-equipped" business jets "(for multi-engined pilots)."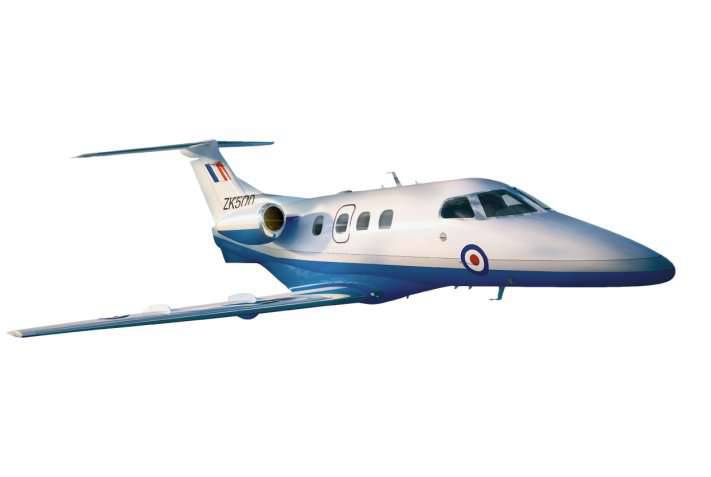 Embraer Phenom 100 business jet image painted in British Air Force (Phenom T.1)
Training on these types of aircraft will replace current training on the types of Grob G115E, Short Tucano T.1 and Beechcraft King Air 200 / 350.
"Subsequent (enhanced) training will be provided by the air forces themselves on BAE Systems Hawk T.2 (combat aviation pilots) and Beechcraft King Air 350ER (navigator and navigational personnel of naval aviation)," the website notes.
At the same time, the training of ground service specialists will be carried out by another private company, Ascent Flight Training (a joint venture of Lockheed Martin Corporation and the Babcock Group).