Earlier it was reported that appeared on the Syrian
tanks
systems of optical-electronic suppression of domestic production. Now, thanks to the production established in Syria, these products, nicknamed "birdhouse", have already begun to be installed on cars, writes
Messenger of Mordovia
.

Thus, a photo appeared on the Internet with the image of a pickup truck made in Japan, in the back of which an automatic gun ZU-23 was installed.
"Behind the fighter's back is a bar, the top of which is crowned by the above-mentioned opto-electronic system. This photo shows that the production of complexes has become so widespread that it is possible to put them even on light trucks, "writes the author of the article, Lev Romanov.
According to Russian experts, the use of "birdhouses" in cars is justified, since "terrorists recently received from their sponsors from the Persian Gulf and Turkey such a number of guided anti-tank missiles that they could even afford to hunt for trucks and SUVs of the Syrian army and allied forces" , notes Romanov.
According to the data on the Internet, the power of such a system is 24 B, its power is in working condition 120 W, however, this is enough to "jam" the xenon tracer ATGM TOU-2.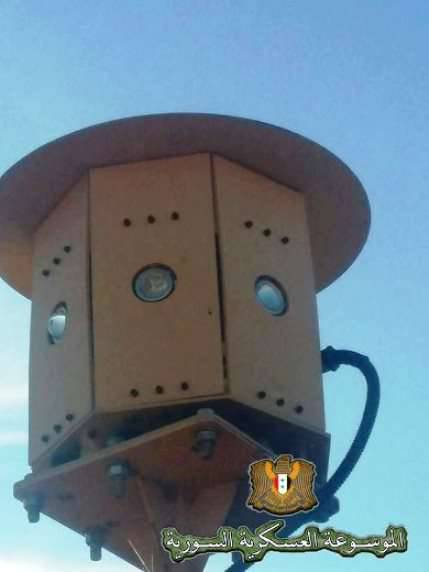 "We must pay tribute to the Syrian specialists, who in the most difficult conditions of war could find an" antidote "against the missiles, in the development of which the leading designers of the largest defense industry in the world took part," the author concludes.