The necessary components for the long-range missile launched yesterday from the territory of the DPRK were supplied by Russia, reports
TASS
statement by the head of the National Intelligence of South Korea, Lee Byeon-ho.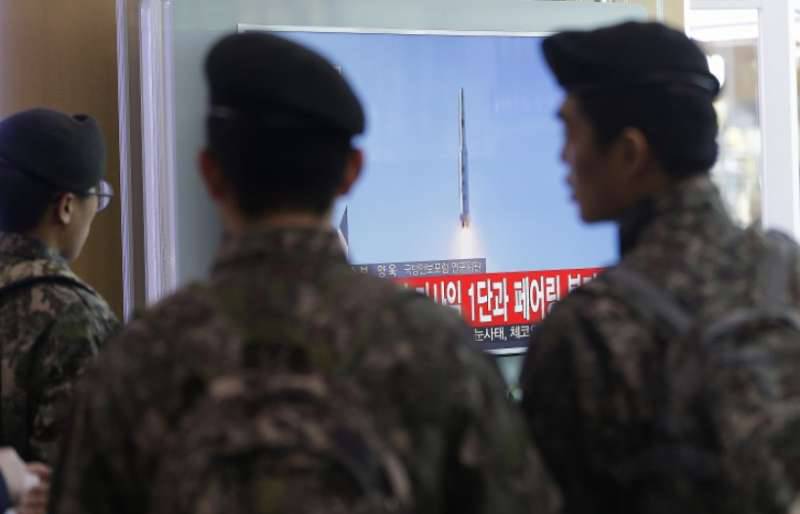 On Sunday, a briefing for members of parliament was held in Seoul in private. Upon its completion, several deputies came out to journalists, representing the parliamentary committee on intelligence.
"Thanks to this launch, the DPRK, as the intelligence official said, was able to a certain extent to accumulate new knowledge in terms of rocket separation, system control and other areas of intercontinental ballistic missiles," said the head of the committee, Ho Yong.
Another member of parliament, Chol Wu, said that at the briefing the head of intelligence told them about "Russia's possible assistance to the DPRK in obtaining the necessary technologies."
According to him, the deputies asked the question, "could the DPRK independently reach such a level of rocket technologies?". "We were told that, according to intelligence, the DPRK, of course, did something itself, but important details (for the rocket) were most likely obtained from Russia, and there is a large amount of information in favor of this."
The words of South Korean intelligence officers commented on Dmitry Rogozin. "The statements of South Korean intelligence have become increasingly reminiscent of Armenian Radio in recent times," he wrote on Twitter.