Turkish President Erdogan called a mistake that Turkey in 2003 year refused to deploy on its territory the American troops that participated in the invasion of Iraq. In addition, according to Erdogan, the mistake was also the refusal of the then official Ankara to directly participate in the military operation against the troops of Saddam Hussein. It is reported by the news agency
Bloomberg.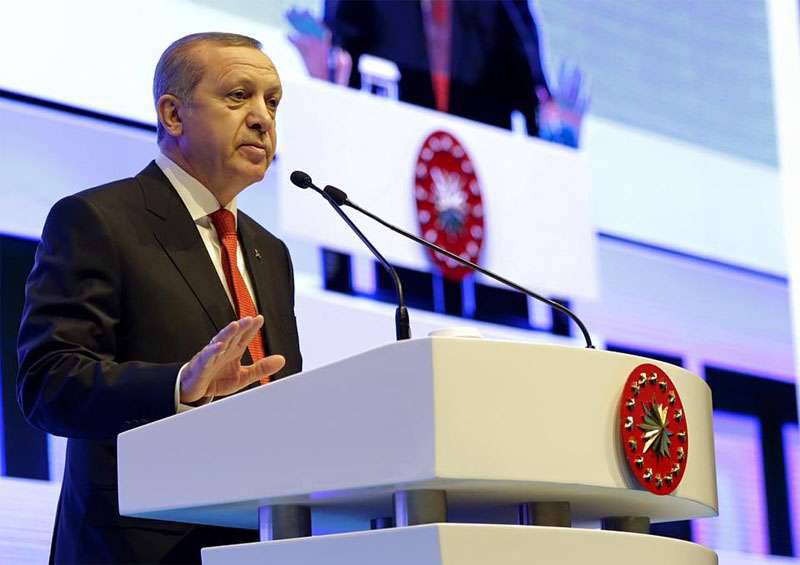 Erdogan said that today's Turkey "will not repeat the mistakes of 2003 of the year, now with reference to Syria."
Erdogan:
It is important to see the horizons. What is happening in Syria right now cannot last very long. At any time, the situation can change.
In other words, Erdogan would not mind that the Syrian army would not smash terrorist groups, but vice versa.
Stating that Turkey today supports the United States, Erdogan unwittingly explained why he made such a statement. According to Erdogan, "the United States needs to choose who is more important for them: me or the Kurds."
Associated Press
It cites the statement of the Turkish president, made after the US special envoy visited the city of Kobani (Syria), which is under the control of representatives of the Kurdish communities from the Democratic Union party:
So do we need to trust us after this USA? Who is your partner - me or the terrorists from Kobani?
A few days earlier, a spokesman for the Russian Defense Ministry, Major General Igor Konashenkov, said that the Defense Ministry had suspicions that Turkey was preparing to launch a direct military invasion of Syria.