SBU found fragments of small
weapons
, from which unknown people shot activists of Maidan at the end of 2013-th - the beginning of 2014 g, reports
RIA News
message posted on the website of the Ukrainian president.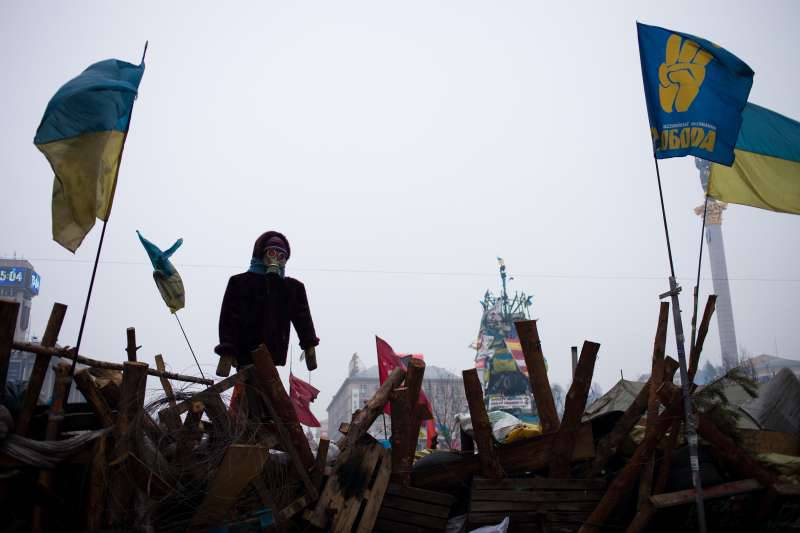 "President Petro Poroshenko accepted the report of the Chairman of the Security Service of Ukraine and the Prosecutor General of Ukraine on new important circumstances in the investigation of crimes against Maidan - finally, a weapon was found from which the heroes of Maidan were killed," the press service said.
SBU chairman Vasily Gritsak told the president that "during the investigation, fragments of 23 firearm rifles were found, from which they were fired on the Maidan",
According to him, "the weapon was mechanically damaged - identification numbers were cut down, however, according to the results of the conducted examination of the SBU, 12 from 23 weapon units was already identified".
"It is very likely that these are fragments of 22 Kalashnikov assault rifles and one Kalashnikov machine gun, besides this one barrel of a twelfth caliber hunting smooth-bore weapon," Gritsak reported.
He noted that "after receiving the conclusions of the examination, relevant materials were sent to the General Prosecutor's Office and the Ministry of Internal Affairs".
In turn, Prosecutor General Viktor Shokin said: "The investigation has fully and unquestionably proved that out of these weapons maydanovtsy were killed." He also promised to report in the near future, in which specific episodes it was used.
Poroshenko demanded that all those responsible for the shooting of activists were necessarily brought to justice. According to him, he will insist that the Verkhovna Rada at the next session should amend the law on absentee justice, which would allow to punish all the perpetrators.