Recently, the Pentagon announced plans to build up NATO forces in Eastern Europe. The publication of The National Interest in this connection has compiled a list of the main armaments that the alliance opposes to Russia.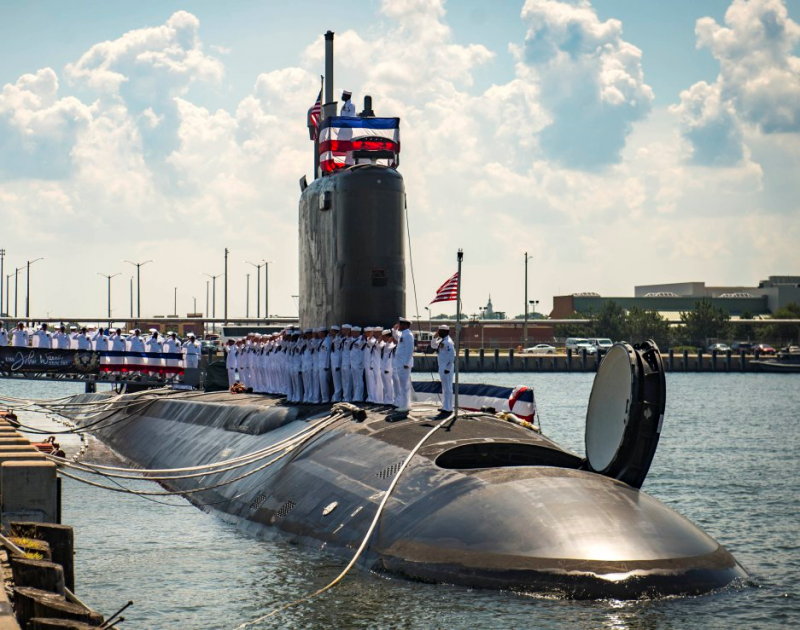 The editor-in-chief, Dave Majumdar, placed Virginia-class submarines in first place, with $ 5 billion to be allocated from the US budget for 48,1 years to purchase and update.
"We are talking not only about purchasing nine most modern Virginia-class submarines of five years, but also about equipping existing submarines with modules of various combat loads. Thus, the shock potential of each submarine will triple - from Tomahawk's 12 missiles to 40, "the author quotes
RIA News
.
Next on the list is the F-35 fighter. The observer admits that "Lockheed's F-35's lagging behind the schedule is several years, the developers have many technical shortcomings and flaws, the cost overruns are enormous, and the machine's specifications do not match the promises." At the same time, in his opinion, "F-35 has certain advantages, which include stealth and a sensor system that allows strikes against areas, being inaccessible to conventional fighters."
The alliance plans to counter the Russian air defense systems with the newest LRS-B bomber, which is still under development. "The LRS-B program," the article says, "is top secret, but the general technical requirements for developers are known - this is the ability to overcome the densest air defense system."
On the 4th place is the Leopard 2 tank, which, apparently, will form the basis of the armies of NATO countries - "its advanced, longer gun L55 has much better characteristics for fighting heavily armored
tanks
».
"One of the shortcomings of the 2 Leopard is that Germany refuses to use depleted uranium in tank ammunition. This means that the Bundeswehr must look for alternative materials, "the author notes.
The attack helicopter AN-64 Apache manufactured by Boeing, which comes into service with 1986, closes the list. "Since then, Apache has gone through many upgrades, getting more sophisticated detection and
weapon
. But, like its predecessors, the Apache of the latest models can carry Hellfire anti-tank missiles on board the 16, "Majumdar writes.