President of Ukraine Petro Poroshenko approved the new military-administrative division of the country. Division as reported in
presidential press service
Ukraine, establishes the boundaries of the responsibility of the military authorities of the armed forces. At the same time, the borders extend both to the land part of Ukraine, and to the air part, as well as to the sea part. The document deals with the "temporarily occupied territories". And these territories are not called Kiev, which, as is well known, has been occupied by foreign henchmen from at least the days of the Maidan-2014.
The resolution states that the land territory of Ukraine is divided into four military administrative units. We didn't think especially carefully about the names, here they are: North, South, East and West. At the same time, the airspace of "Square" is divided into three zones and one "separate military-air region". The name is the same, with the exception of "East". The east, as it turns out, in the airspace of Ukraine on the basis of the new division does not exist ...
Sea surface of Ukraine is divided into two segments: the Black Sea and Azov. At the same time, it is emphasized that the sea space is determined taking into account "the temporarily occupied territories - the Crimea and certain regions of the Donetsk and Lugansk regions".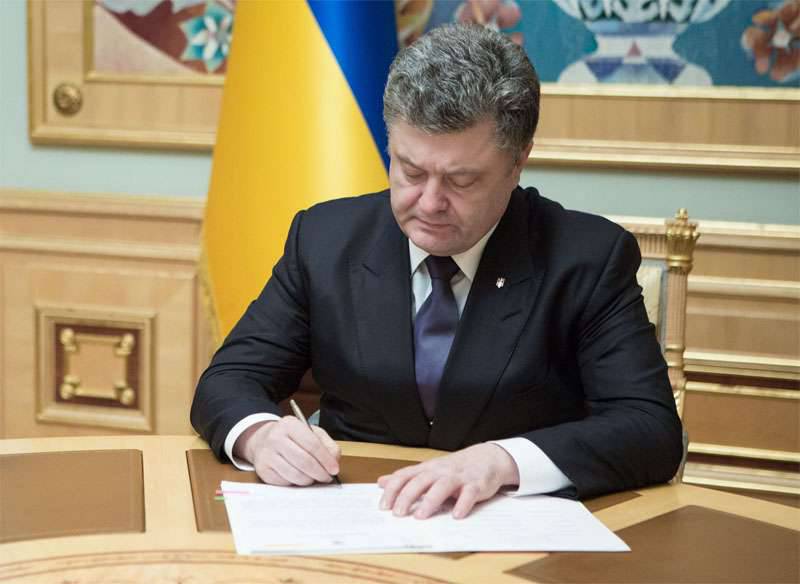 The President of Ukraine signed a document on military administrative division, written on January 27 in the National Security Council, whose secretary is Mr. Turchinov.