Representative of the Presidential Administration of Ukraine on the coverage of the so-called "ATO" Andrei Lysenko today announced a record number of shelling in the Donbas in the past six months. For obvious reasons, he laid the blame on Lysenko on the LPR and DPR, announcing that the Ukrainian military "tried not to respond to provocations." According to Lysenko, one Ukrainian was killed and three Ukrainian soldiers were injured in the area of ​​the contact line. Reports about it
UNIAN
.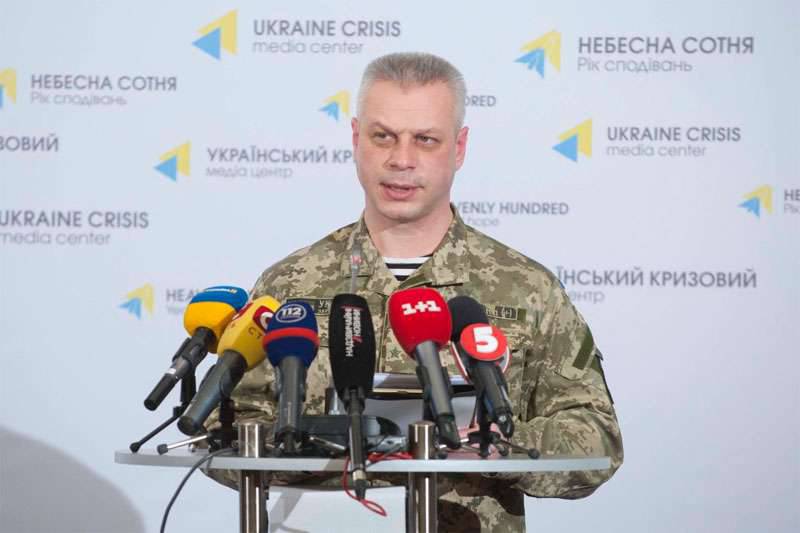 If you believe Lysenko, the death of the Ukrainian soldier occurred in the area of ​​the settlement of Zaitsevo, which has recently become one of the hottest spots on the map of Donbass. Two Ukrainian military were injured in the area of ​​Marinka and Mayorsk.
According to Lysenko, the "militants" conducted mortar shelling of the positions of the Ukrainian troops.
At the same time, official representatives of the Donetsk People's Republic report that the Ukrainian command pays provocative shelling of the territory of the DPR, conducted by militants of the nationalist battalions. Such information was obtained from the former 21 serviceman of the 56 battalion of the separate motorized infantry brigade of the Armed Forces of Ukraine Vladimir Bachinsky. Bachinsky recently left the ranks of the Armed Forces of Ukraine and was on the territory of the DPR. He is quoted
DAN
:
We did not fire (the territory of the DPR). Shelling leads battalion "Donbass", which stands right behind us. They know what they are doing - in order to receive additional payments, you need to shoot, so they fire. And to us, the company commander arrives and counts the ammunition, each cartridge is strictly registered.
According to the former Ukrainian soldier, the purpose of such attacks from the National Brigade is provocation against the armed forces of the people's republics.
Today, the command of the Armed Forces of the DPR reports that the Ukrainian security forces fired on the territory of the village of Trudovskie (the western outskirts of Donetsk) using BMP-2. Damage received several private homes. At night, there were shelling by the Ukrainian military of the settlements of Aleksandrovka and Staromikhaylovka from an RPG, a charger and an automatic rifle
weapons
.