Historical
The meeting between the Patriarch of Moscow and the Pope will take place on February 12 in Cuba. A historical meeting can be called if only because there have never been any direct official contacts between the heads of the Roman Catholic and Russian Orthodox churches in the history of two branches of Christianity. The press service of the Moscow Patriarchate reports that the meeting between Patriarch Kirill and Pope Francis will be held in a special hall of Jose Marti Airport.
According to the channel
"Russia24"
, the main issues to be discussed by the two supreme clerics will be the issues of persecution of Christians in different regions of the world, including the Middle East, as well as problems with growing territories of instability, carrying great threats to the Christian (and not only Christian) civilization.
Following the meeting, it is expected that a joint declaration will be signed on the issues mentioned.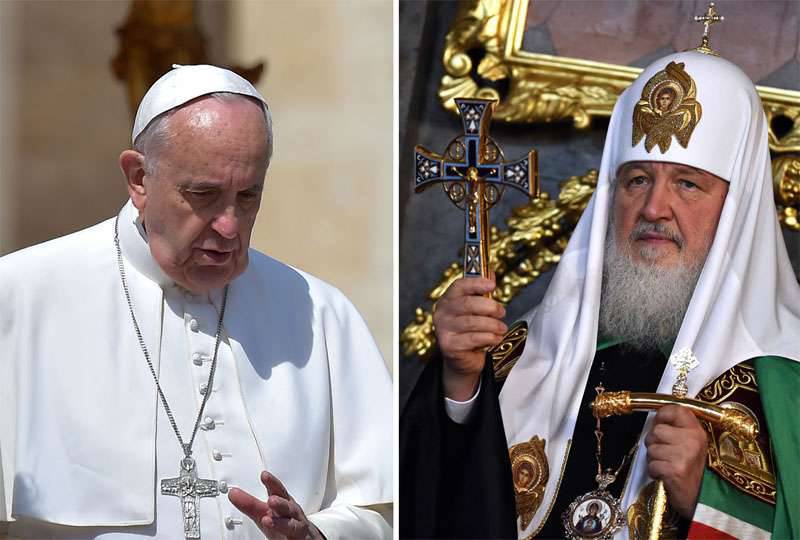 Preparations for the meeting between the Patriarch of Moscow and the Pope have been confirmed both in the ROC and in the Vatican Secretariat. The meeting will be held in the format of a tour of two Christian leaders in Latin America. Patriarch Kirill will be touring from 11 to 22 February. Cuba is one of the points of the pastoral visit.